MBA in
MBA in IT Management
IU International University of Applied Sciences - Online Studies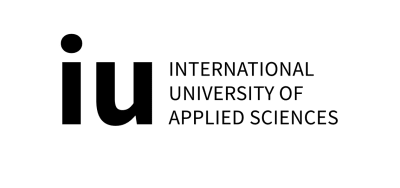 Key Information
---
Study format
Distance Learning
Application deadline
Request info
Earliest start date
Request info
* full-time total fees including graduation fee 799€
Introduction
Start your MBA in IT Management Online
The IU IT Management online MBA gives you the keys to unlocking a successful career in IT infrastructure management. Develop an understanding of key software engineering topics, and combine them with extensive courses on management skills and various business aspects. Use these tools in any IT related career path you choose to take, be it consultancy, project management or cybersecurity. By doing so 100% online, you'll develop a strong familiarity with digital work platforms, which will benefit you significantly in your future career.
Study the way you want with IU Online Studies!
Affordable: Enjoy discounts on online tuition fees of up to 50%
Flexible payment options: Monthly instalments or pay in full, upfront
All-inclusive fees: Course materials included, no application fees Flexible
Start online right away with no fixed semester intakes
Study and take exams 100% online, at your own pace and schedule - 24/7 access to IU's digital learning materials, wherever you are Career-oriented
IU offers degrees in in-demand fields, with specialisations
Courses combine theory and practical application through real-world case studies
Learn from industry professionals who are experts in their fields
IU's goal is to give you the tools you need to build a successful career. That's why 94% of their graduates find a job within 3 months of graduating.
Succeed globally with IU
With IU, you can open doors to career opportunities all around the world. Their state-accredited programmes will equip you with industry-relevant knowledge and in-demand skills so you can stand out in the global job market. Studying at IU also gives you access to their exclusive online career services and events and connects you to their global network of academic partners so you can study in the US, Canada, or Australia.
Free Upcoming IU Webinars and Q&A
Study with IU! Find out what it's like to study at IU. IU's experienced study advisors will give you all the insights about the study programmes, online or on campus, study coaching and more. It's also a great chance to ask your questions in the live Q&A
Curriculum
The three semesters of your MBA are extremely practice-oriented. You'll acquire all the relevant business skills you need for a career as an IT manager.
You'll gain detailed expertise in strategic thinking and operational activities in corporate management.
You'll enhance your soft skills and train your analytical competencies.
In addition, you'll obtain an overview of key concepts of company management in IT and information security. At the same time, you'll analyse ways in which necessary IT services can be efficiently implemented by various departments, processes, technologies, and employees.
You will also design procedures for creating high-quality software and will be taught to lead projects in compliance with international standards.
1st Semester
Leadership
Innovation and Entrepreneurship
Corporate Finance
International Marketing
Managerial Economics
Performance Measurement
2nd Semester
Strategic Management
Business Ethics and Corporate Governance
Operations and Information Management
IT Project and Architecture Management
IT Governance and Service Management
3rd Semester
Capstone Project Thesis & Defense
Rankings
Accreditations, Rankings, and Memberships
Accreditation

IU International University of Applied Sciences has received system accreditation from EQAR, FIBAA, the German Accreditation Council, the German Council of Science and Humanities, and WES Canada. This means their courses, faculty and teaching material all match the rigorous standards that have been set for them and they can now accredit their own programmes.

Cambridge Assessment International Education / High School Diploma A-Levels

IU is the first online university partner of Cambridge International's high school diploma A-Levels. Students now have a chance to earn a high school diploma while studying for a bachelor's degree – with no additional cost. The A-Levels is a unique 12-month course with a 150-hour workload, which you take alongside your bachelor courses. The A-Levels concludes with an exam that can be retaken an infinite number of times.

Awards and Rankings

IU is the first German university to get 99/100 on the QS Stars Report, but they also topped 6 out of 25 categories in Germany's largest university ranking by CHE. Recently IU's online MBA programmes ranked 26th in Europe in the prestigious QS Online MBA Rankings, an impressive achievement and recognition on the international stage.

Memberships

IU is a member of the Business Graduate's Association, Online Learning Consortium, AASCB, and UNESCO's Global Education Coalition. These memberships give them connections to other institutions, companies, and NGOs as well as top-tier degree programmes and lifelong learning development courses. By leveraging cutting-edge technology, IU helps students in need to continue their education and pursue lifelong learning.
Global Recognition and Academic Partners
Global Recognition
As IU is recognised by WES Canada and U.S., their degrees can be converted into points according to local academic standards in the Canadian Immigration Point System and American Immigration Assessment Scheme. In April 2023, IU became the first German university to be a member of the Association of Indian Universities (AIU), the only public authority in India that ascertains foreign institutions. This means that their on-campus programmes are recognised by employers across India and other Commonwealth Nations.
Academic Partners
Through partnerships with academic institutions from all around the world, IU offers a more affordable way for students to study and live abroad. The IU Study Abroad Alliance lets students start a degree online at IU and complete it at a partner university in the US, Canada, Australia or Europe, where career opportunities are aplenty.
Career Opportunities
IT managers are amongst the most highly sought-after technical experts in the industry and the public sector. Once you've completed your degree, you could work as:
IT Project Manager
As an IT project manager, you supervise projects in the IT sector. You are responsible for the smooth running of project processes, create specifications and guidelines, or take care of optimising their course. With consideration for the needs of your company, you create documentation and consult with the specialist departments and other project managers.
Scrum Master
Scrum masters always keep the big picture in mind with their agile approach: You moderate work meetings, such as daily scrums, or the review and planning meetings that often take place every 14 days. You also take care of the retrospectives at the end of a sprint, look at the processes and discuss optimisation opportunities. In addition to technical expertise, as a Scrum Master, you must be an active listener with empathy, life experience, and organisational and diplomatic skills.
HR Specialist Tech Recruiting
As a tech recruiter, your tasks include active recruitment, approaching potential talents, and trying to win them over for your company. Your tasks include networking, visiting job fairs, and creating talent pools. In addition, you are also responsible for the conception and placement of job advertisements and are involved in the selection of suitable applicants.