Master in
Master's Degree in Migration and Refugee Care
Instituto Séneca - Centro Internacional de Postgrado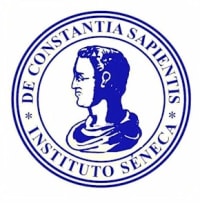 Introduction
The Master in Migration and Attention to Refugees offered by the Seneca Institute, aims to respond to the need for qualification that is needed in an area that demands professional attention, in response to the delicate situation presented by migrant and refugee groups.
In the last two decades we have witnessed the multiplication of migratory flows in the five continents, whether they are voluntary or forced migrations, because of wars, ethnic or religious intolerance and lack of physical and food security, in failed states or with high degrees of failure.
In this sense, this Master in Migration and Refugee Care offers, through its complete program, a qualification to face the difficult challenge of integrating, temporarily or permanently to the migrant population, as well as to propose viable alternatives of co-development for the benefit of the places of origin of the returned migrant.
Accreditation
This Master's Degree in Migration and Refugee Care, 600 hours long and 60 ECTS (European Credit Transfer System), is a Title of the Catholic University of Murcia, under the agreement signed between the Seneca Institute and the UCAM.