Master in
Master of Finance, mention in Financial Management
IMF Smart Education Ecuador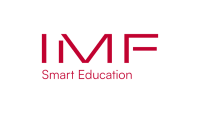 Introduction
Develop your ability to make decisions and generate value for the company and society, without renouncing ethical principles.
-5% for cash payment
100% online methodology
For 3rd degree university graduates
Program features
Qualification:
Master in Finance, mention in Financial Management from the University of Los Hemisferios (Postgraduate degree registered with the CES and recognized by SENESCYT)
Approved:
Professional Master's Degree in Financial Economic Management from IMF Business School of Spain
What is the Master of Finance, mention in Financial Management
Facing new professional challenges that allow us to transform the environment in which we live and our work develops requires a solid training. An innovative and quality training, such as the Master in Finance, mention in Financial Management from Universidad de Los Hemisferios-IMF Global University.
A fourth level program designed to acquire a solid knowledge of business financing, the financial system, capital markets, and the dynamics of the operation of corporate finance, the work of banking entities, and financing and investment alternatives.
The Master's Degree, with a triple objective, aims to develop the capacities of analysis, risk assessment, value generation and financial decision-making, enhance managerial leadership skills, and teamwork, and not renounce values and ethical principles.
Professional outings
Graduates of the Master's Degree will be able to assume the functions and different tasks related to financial management, being able to develop different demands and professional profiles such as:
Chief Financial Officer (CFO).
Director of Administration and Finance.
Economic Director.
CFO.
Head of Treasury.
Head of Financial Administration.
Financial advisor and consultant
Knowledge
Multiple skills that will open doors for you
The specific academic training of the students of the Master in Finance, mention in Financial Management, aims to strengthen their professional performance in management, so that they can:
Know how to analyze a company through its financial statements. Know the accounting information systems.
Handle accounting tools fluently.
Analytics for making the best decisions in the company.
Master the methodology correctly to analyze all types of investments and make the best decisions.
Analyze the main novelties of the General Accounting Plan. Use management control to help improve business management.
Provide the knowledge and skills necessary to manage the Human Resources area towards the future development of the organization.
Manage the information process effectively. Know the various customer relationship systems as well as their application in current models.
Advantages of the Online Methodology
Effective learning experience:
Access through the Virtual Campus, in a simple, friendly and intuitive way, to all the resources, didactics and content necessary to achieve the development of the necessary competencies and skills .
Thanks to the design and the didactic sequence, the student determines the work load and rhythm , being able at all times through the platform to request the guidance and support of the teachers and tutors.
Personalized tutorials:
Tutorials, classes and virtual practical experiences in real time that allow students to interact with the teacher to develop practical and relevant aspects of the content of the subject.
Sessions held every two weeks, on Thursday afternoon, Friday afternoon and Saturday. (* The schedule will be adjusted to the teaching sequence, seeking to be compatible with the work activity)
Academic disposition:
The master's degree organizes the eleven subjects of which it is composed in two ordinary academic periods of 18 weeks duration. For this reason, the student has five weeks to achieve the learning objectives of each subject.
Contents
Accounting Fundamentals
Accounting as a system of information.
Heritage analysis.
Accounting standardization.
Theory of accounts and accounting books.
The accounting cycle. The result and the accounting accrual.
Inmobilized material.
Intangible assets.
Stocks.
Commercial debts and others bills to receive the pay.
Commercial debitors and other accounts payable.
The value added tax (VAT).
Treasury.
Financial investments.
Own funds.
Annual accounts
Management Accounting and Decision Making
Financial accounting and analytical accounting.
Cost and classification concept.
Neutral, contribution margin and leverage.
Cost systems.
Standard cost and budgeting
Analysis and evaluation of the financial ratios of a company
Payment management.
Analysis of the sector and the company's strategy.
Analysis by ratios.
Profitability ratios.
Liquidity ratios.
Solvency ratios.
Efficiency ratios
General Accounting Plan
The conceptual framework.
Annual accounts.
Inmobilized material.
Intangible assets.
Leases.
Inventories and income recognition.
Foreign currency.
Provisions and contingencies.
Grants, donations and heritages received.
Changes in accounting criteria, accounting errors and estimates. Subsequent events.
Financial instruments.
Degree Plan
Design and implementation of projects with applied research and / or development components.
Design and writing of high-level professional articles.
Analysis of practical models for the development of the complex exam.
Financial management of a company
Fundamentals of financial management.
Working capital management.
Value Management
Long-term financial management.
Company banking
Analysis of an investment project
Financial mathematics.
Investment analysis.
Fixed income market.
Equity market.
Foreign exchange market.
Derivatives market.
Management and direction control of a company
Management control and strategic direction.
Organization of the financial area and functions of the financial director.
Budget planning and control.
Indicators and control tools.
The scorecard.
Information systems: key piece in management.
Talent management and management skills
Business organization and change management.
Strategic planning.
Performance evaluation.
Training management.
Remuneration policy and compensation systems.
Management skills I: teamwork, leadership and motivation.
Management skills II: meeting management and negotiation techniques.
Dashboard for people management.
Information and Control Systems Directorate
Introduction to information systems.
Strategic management of information systems.
Implementation of information systems in the company.
Management of business change due to information and communication technologies.
Information and communication technologies in decision-making
Application of ICT in the company.
Integrated Management Systems.
Professional deontology
Humanistic vision for technical management and professional ethics.
Ethics of the public service facing the risks of arbitrariness and abuse of power.
Ethical responsibility for environmental care and other global problems.
Scope of responsibility.
Admission profile
Given the nature of the program, third-level graduates will enter.
Those professionals whose degrees belong to the broad field of Administration in accordance with the nomenclature of professional titles and academic degrees access preferentially.
Other professionals who have a third-level degree in a different broad field, accrediting experience in administrative or managerial positions related to finance or financial management, can access the master's degree.