Maestría en Gestión Hospitalaria
IMF Smart Education Ecuador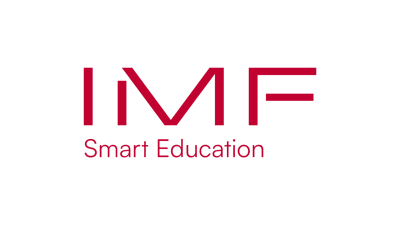 Key Information
---
Campus location
Quito, Ecuador
Study format
Distance Learning
Application deadline
Request info
Earliest start date
Request info
* por precio base| precio final: 4875
Curriculum
Master's degree designed by a committee of experts made up of doctors and active professionals from a leading company in the field of Hospital Management. Their experience guarantees the suitability of the studies and the skills acquired, whether for entering the world of work or for professional improvement in the sector.
This team of experts, in addition to participating in the training program design committee, collaborates in the tutoring and delivery of the master's sessions.
Introduction to the administration of health institutions, general concepts
Current context. Healthcare Models and Systems.
Comparative analysis of Health Systems.
Health Systems in the European Union, in OECD countries outside the EU.
Health Systems in Latin America, Asia and Africa. Models of care for chronicity. Health and social services.
The Spanish Health System. Structure, organization and operation of Health Services.
Organization of Primary Care.
The structure of Specialized Care: Hospital typology. Functional Units and Clinical Management Units.
Emergency assistance networks.
The health insurance sector.
The pharmaceutical sector.
The patient-centered healthcare organization.
Health accreditation. Models and approaches in accreditation in the US and Europe.
Patient accreditation standards.
Health Planning
Concept and methods of Health Planning.
Need, supply, demand and use of health services.
Qualitative techniques in health planning Applied statistics.
Strategic, tactical and operational management and planning.
Economics in Health Management
Concepts of economic evaluation.
Health economics.
Criteria of effectiveness, efficiency, effectiveness, equity, performance, profitability.
Economic evaluation applied to the health field.
Types of economic evaluation analysis:
Cost-minimization, cost-effectiveness, cost-benefit and cost-utility analysis.
Financial management models in health institutions.
Regulations and Public Policies in Health
The responsibility of health professionals. Rights and obligations.
Relations with the pharmaceutical industry.
Managerial responsibility.
Patrimonial responsibility.
The rights and obligations of patients in health systems
Degree Plan
Design and implementation of projects with applied research and/or development components.
Design and writing of high-level professional articles.
Analysis of practical models for the development of the complex exam.
Management and People Management
Leadership concept and associated skills; change management, meeting management, conflict management, time management and negotiation skills.
Organizational communication: Formal and informal systems in communication and institutional structure.
Legal and professional framework in which labor relations are developed in the health system.
Prevention of occupational hazards.
Occupational health and working conditions.
Management of high-performance people and teams.
Human resources management
Typologies and modalities of employment contracts. Staff pick.
Remuneration, professional career, variable productivity.
Information Management Systems for Clinical Administration
Design, organization, implementation and exploitation of information systems in health management.
The Hospital Morbidity Survey and other sources of information from the SNS.
The Minimum Basic Data Set (MBDS).
Clinical documentation. Data protection in the field of health.
The Economic Information System (SIE). Concept and development.
Indicators of health outcomes. Hospital population relationship indicators: hospital attendance. Indicators of healthcare activity. Hospitalization management. Balanced Scorecard.
Medical device measurement systems.
Patient classification systems.
SPC/Case mix: Diagnosis Related Groups (DRGs),
Marketing Tactics and Strategy in Public and Private Health
Clinical management units
Governance models
Process management
Service design
Quality of care
Creativity and innovation
Patient safety
Health risks
The patient, axis of the system
Clinical care management
Unconventional hospitalization
Attention to chronicity
Health Technology, Media Strategy Graphic and Dynamic Dissemination
Customer orientation. The patient as the center of the health system
Integration of the health-social health system in society
Health marketing strategies
Communication and image of health services
Practical Workshops in Health Management and Administration
The student must put into practice the knowledge of a technical and/or management manager in the field of health direction and management.