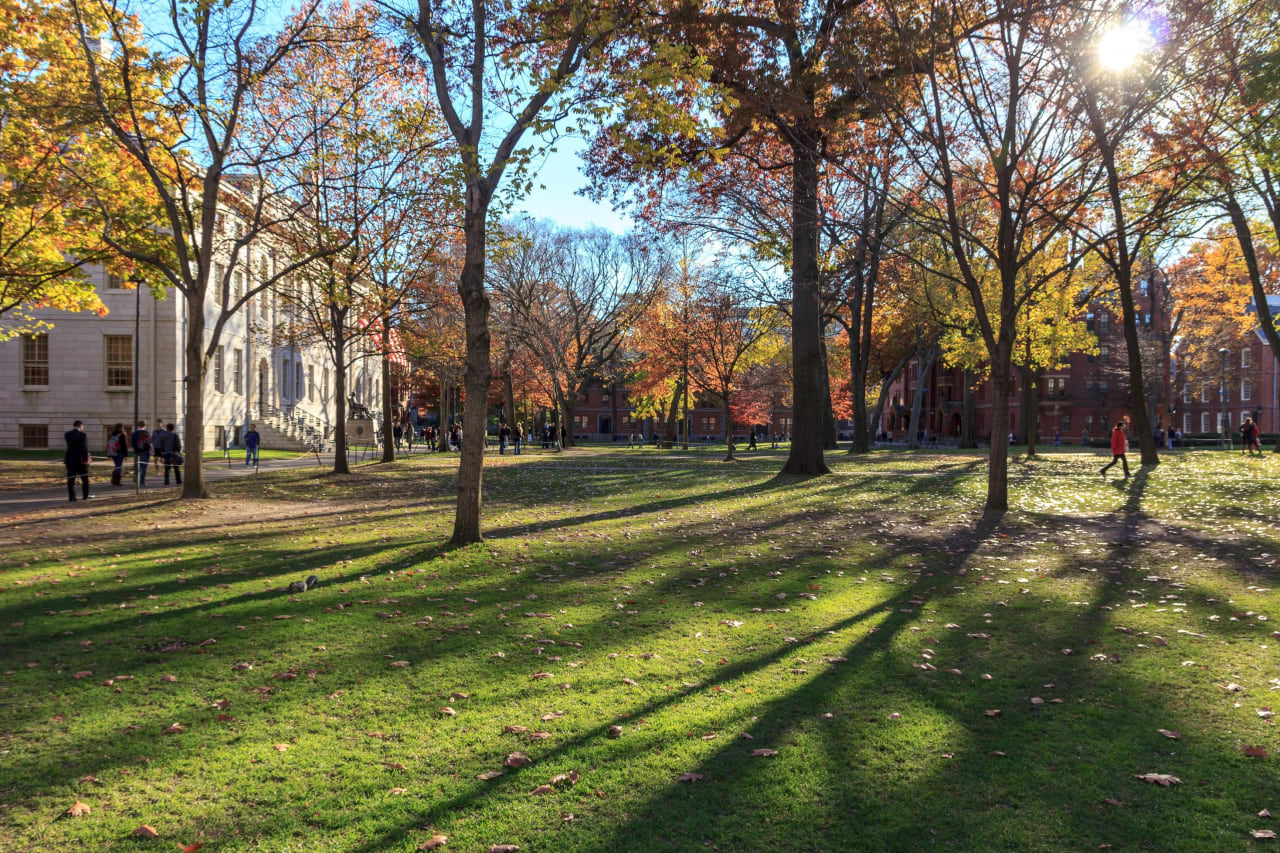 EMBA in
Online Executive MBA (EMBA)
Howard University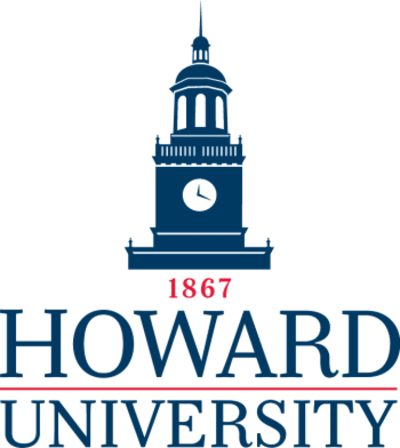 Key Information
---
Campus location
Washington, USA
Study format
Distance Learning
Application deadline
Request info
Earliest start date
Request info
Scholarships
Explore scholarship opportunities to help fund your studies
Introduction
A Distinguished Degree Designed for Future Executives
Successful business executives are not just talented and tireless; they're confident, ethical, innovative and focused on making the most of every opportunity. Many professionals looking to transition into a high-level leadership position want an advanced business education that complements their existing experience and help refine these career-defining characteristics. Today's forward-thinking business leaders want a graduate degree that stands out from the crowd while delivering current, practical and immediately applicable knowledge.
Howard University's Online Executive MBA (EMBA) is a distinguished degree from a nationally recognized business school, focused on the examination of real business solutions. The program is designed for professionals who want to develop not just a competitive edge, but also the real-world skills around which they can build a lasting career.
The Howard Online EMBA cultivates a deep understanding of the factors that drive today's business world. It's a high-level business education, providing a thorough insight into global business practices while helping build the functional and decision-making skills that drive successful leaders.
Designed for elite business professionals and emerging business leaders, and delivered by a world-class faculty of business professionals, the Howard University Online Executive MBA can provide you with the competitive edge needed in a rapidly evolving business world.
Learn what it takes to make even the hardest business decisions with confidence. Gain the expertise to start thinking and acting from the perspective of senior leadership, and sharpen your overall business intelligence with Howard University's Online Executive MBA.
Executive Leadership Begins at Howard University
Numerous Fortune 500 companies and smaller businesses are competing for leadership candidates who are experienced in the ways of business and who are creative enough to envision and inspire the best practices—and other leaders–of tomorrow. Many potential executives and management hopefuls will need to develop an advanced management skill set to remain competitive and qualify for these top executive jobs.
The Online Executive MBA at Howard University helps cultivate these essential business skills and more. This degree offers upwardly mobile professionals a comprehensive business education focused on the pillars of executive leadership. Each course in the program is delivered directly from the perspective of executive leadership, giving graduates the benefit of experienced faculty insight and deliberate preparation for success.
Professionals intent on making their mark in the business world may question if they can maintain their current position and pursue a degree. The answer is a definite "yes," as the flexibility offered by the Howard University Online Executive MBA program allows you to meet your work responsibilities while improving your leadership acumen.
Throughout Howard University's history of excellence, the School of Business has produced award-winning and recognized business leaders. Build the same strong foundation for understanding how businesses operate with the Online Executive MBA program at Howard University.
Overview
Built on the Pillars of Executive Leadership
In today's infinitely competitive business environment, organizations need forward-thinking leaders who will take an integrated, systemic approach toward management. Businesses are actively seeking skilled executives capable of leading with innovative decision-making ability and a higher level of strategic sophistication.
The Howard Online Executive MBA program prepares active professionals for success in the future of business. Based on the five pillars of executive leadership, the Howard University EMBA is designed to prepare students with the tools of success necessary to compete at the highest levels of corporate America.
Executive Readiness
The transition from functional specialization and middle-management principles to comprehensive corporate visioning and decision-making. Learn to identify and mobilize talent across an organization and maximize business opportunities.
Strategic Thinking
Focus on the larger issues that organizations must address as they function in the world marketplace. Use an integrated approach to explore problem-solving and decision making. Recognize the impact each decision has on the organization as a whole, balancing growth potential with risk management.
Fresh Perspective
Explore a holistic view of business that considers the financial, ethical and human factors that can shape your outlooks and perspectives. Discover new ways to create an environment that encourages and operationalizes innovation throughout the organization.
Values
Good corporate citizenship is essential to building a successful company and career. Learn to champion business that benefits the greater good, while being attentive and respectful of the needs of mankind. Examine important legal and ethical business issues that can impact your integrity and morality.
Connection
Gain access to an extensive and proud alumni network that reaches across the globe, opening doors of opportunity and connectivity to major corporations and organizations.
A Curriculum Focused on Executive Leadership
The Howard Online Executive MBA program can be completed in as little as 18 months. Students are required to complete 42 credit hours that provide the foundation for a quality executive business education.
The Howard University Online Executive MBA prepares experienced business professionals for high-level leadership positions throughout the business world. During the program, you'll learn from and network with the same acclaimed faculty that teaches our on-campus business programs. The EMBA curriculum addresses the topics of finance, management, accounting, marketing, statistics, communication, ethics, entrepreneurship, and strategy – from the perspective of executive leadership.
What are the professional requirements to gain admission to this program?
Preferably five (5) years of professional work experience in a management or senior level role.
Executive MBA Program Objectives
Unlock your Leadership Potential at Howard University
Howard University's Online Executive MBA offers a prestigious, best-in-class graduate-level education designed to prepare executives, managers, and entrepreneurs with the knowledge and practical skills they'll need to become transformative leaders and decision-makers in the global business marketplace.
Delivered online and specifically designed to meet the needs of emerging business leaders, the Executive MBA is an important part of the Howard University School of Business, which was recently ranked among the top U.S. Business Schools by Bloomberg Business Week.
Students in the online EMBA program will benefit from the real world business experience and exceptional research practices of Howard University's acclaimed business faculty.
Program Objectives:
To develop mid-career professionals and emerging managers into complete executives capable of applying advanced leadership practice in the global marketplace
To prepare students for continued success with a curriculum focused on high-level business topics including finance, accounting, management, communication, ethics, marketing, technology, global business, innovation, and economics
To cultivate business leaders who can develop financially healthy growth companies while acting with the highest level of character, integrity, and purpose
To provide future executives with the knowledge and skills to confidently contribute at the highest levels of corporate America while promoting socially responsible business practices
To extend and reinforce the prestigious legacy of Howard University's School of Business by creating transformative and industry-shaping executives and entrepreneurs
Who Needs an Executive MBA?
Build Your Professional Future with Howard University
Graduate education can serve many purposes. For some, it provides the initial direction needed to begin a career. For others, the quest for an advanced degree represents the finishing touches on experience gained during years of hard work. And for many others, higher education serves as a way to update an existing skill set and prepare for the new professional challenges and opportunities on the road ahead.
Howard University's Online Executive MBA program is an advanced business degree designed to prepare a select group of professionals with the high-level business knowledge and operational confidence needed to establish their place among the corporate elite. The flexible online program addresses the specific competencies professionals need to become steadfast C-Suite executives, competent leaders and an asset to any company for which they work.
Program Admission Requirements
Demonstrate your commitment and readiness to succeed in business school by taking the GMAT exam – the most widely used exam for admissions that measures your critical thinking and reasoning skills.
Download the GMAT mini quiz to get a flavour of the questions you'll find in the exam.