Course in
PSAT/SAT/ACT Test Preparation Course
Grace Education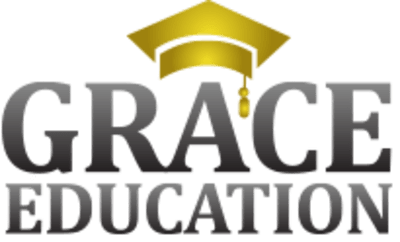 Key Information
---
Campus location
Paris, France
Study format
Distance Learning
Application deadline
Request info
Earliest start date
Request info
* based on your geographic zone - feel free to contact us for more details
Introduction
Are you preparing for the Practice Scholastic Assessment Test (PSAT)? Scholastic Assessment Test (SAT)? American College Test (ACT)?
Sign up to take a free diagnostic test to determine your strengths and weaknesses.
Score your best! Speak with our education and career advisors to learn more about our online test preparation courses, university admissions, and career advisory.
All test preparation courses include:
Video lessons
Online study materials
Multiple-choice practice questions banks
Live online classes led by top instructors
Mock exams
Mobile App access in many cases
Introduction
For nearly a decade, Grace Education is a digital distance learning center institute for students and professionals combining admission consulting and entrance exam preparation for college, business, and graduate school with employment placement services, career management advisory, and leadership development training to cultivate lifelong academic progression and ongoing professional evolution.
Since its founding in 2012, Grace Education has collaborated with excellent PSAT/SAT/ACT instructors to design digital, one-on-one personalized test preparation courses to enhance confidence, reinforce test-taking strategies, and improve your scores.
Score your best on the PSAT/SAT/ACT with Grace
In preparation for admission to American universities, applicants are often required to demonstrate literacy, numeracy, and writing skills needed for academic success in college. These skills are measured by the standardized tests: PSAT, SAT, ACT.
In addition to our PSAT/SAT/ACT preparation coaching, many of our students also take advantage of Grace Education college, business, or graduate admissions coaches to help with their university applications and gain entrance to highly selective American, British, and European colleges and universities.
With a 97% student admission success rate since its founding in 2012, Grace Education has helped hundreds of applicants gain admission to prestigious schools like Harvard, Yale, Stanford, Wharton, Columbia to name a few.
Furthermore, many of these students go on to lead great careers with the help of Grace Education Career and Leadership Institute coaches.