BSc (Hons) Global Sustainable Development
Global Banking School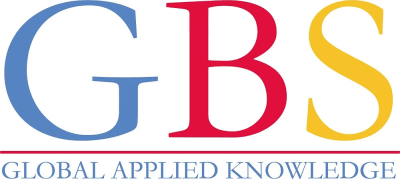 Key Information
---
Campus location
Greenford, United Kingdom
Study format
Distance Learning
Tuition fees
GBP 7,750 / per course *
Application deadline
Request info
Earliest start date
Jan 2024
* the tuition fees include all the learning materials, full tutor support, assessment and certificates where applicable
Introduction
Starting 9th January, 2023
Introducing you to the concepts and thinking behind the idea of sustainability, the Programme starts by exploring key thinkers and issues in engaging the global community with the notion of sustainable development. At the same time, we introduce you to important ways to investigate, interrogate, and analyse new research in sustainable development, and get used to the expectations that Higher Education puts on you. We then focus upon the connections between the classic 'three pillars' of sustainability; society, economy, and the environment, as it is these connections that present the greatest challenges and opportunities to forging a sustainable World.
The course aims to:
• Provide a sound, and critical, understanding of sustainable development, particularly with reference to the United Nations' Sustainable Development Goals (SDGs).
• Show how sustainability is conceived and practiced differently across the globe.
• Provide key theoretical and practical knowledge of a range of subjects that are important considerations within the SDGs.
• Enable students to understand the role of individuals, communities, and institutions in delivering sustainable development.
• Foster debate and enable students to express reasoned, evidence-based arguments.
Modules
- Sustainability on your doorstep
- Methods for Sustainability Research
- Space and Society: A social lens for sustainability
- Sustainability and the Natural World
- Economics, Business and Sustainability
- Honours Project
Entry Criteria
The BSc Global Sustainable Development (Top Up) programme is designed to meet the needs of students who may have no formal higher education experience or have yet to gain a degree elsewhere. This Programme is your stepping stone to a career in GSD, either as a newcomer to the field but with study experience in a different area, with work experience in sustainability but with no formal higher education qualification, or a mixture of the two. Our admissions process will assess your readiness to study and promote you into the final year of a traditional degree programme (hence the name 'Top Up').
Applicants must meet one of the below criteria;
- A Foundation Degree, or equivalent, in a related subject area
Or
- Relevant work or life experience in a relevant subject area
And
- English language GCSE Grade C or above. Click here for international student requirements.