Postgraduate Certificate in
Post Graduate Certificate in Education International - LJMU, UK
Exeed College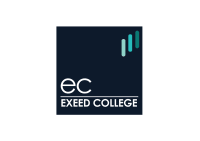 Introduction
Post Graduate Certificate in Education International awarded by Liverpool John Moores University, UK
About PGCEi
The PGCEi Postgraduate Certificate in Education (International) is aimed at professional teachers and practitioners working in countries other than the UK. PGCEi focuses on improving individual teaching practice through research and critical reflection. Compare teaching approaches from different countries and evolve a global approach to teaching and education.
As per the current regulations governing the education industry, teachers in the UAE are highly recommended to hold a PGCEi (level 7) qualification in order to further their career. Teachers and educational practitioners from all backgrounds, regardless of the subject and the curriculum – they teach in, can join the program.
Westford University College, UAE, is a validated institutional partner of Liverpool John Moores University, UK, to promote, enroll, teach and deliver the programs to students in Education, including the PGCEi and the MA.Ed Leadership program. TAITO Education and Exeed College, subsidiary brands of Westford, carry out promotion, marketing and business development of the programs in the region to help Westford acquire the target learners.
Curriculum
How is the course structured?
The entire course is structured in 3 Modules.
Module 1: Critical Reflection and Developing Practice
Learning Outcomes
After completing this module, you should be able to:
Critically explore theories and concepts relevant to reflection, reflexivity, and personal and professional development in the context of educational practice.
Review, analyze and critically evaluate your own role(s) as an educational professional and plan appropriate strategies to develop in this area.
Evidence of your ability to support and promote learner experience through mentoring and/or leading others.
Module 2: Theories and Principles In Education, Teaching, and Learning
Learning Outcomes
After completing this module, you should be able to:
Identify and critically discuss a range of educational theories, principles, and pedagogical approaches in relation to education, teaching, and learning.
Critically evaluate personal educational practices, synthesize relevant theories, and consider implications for practice in your own professional environment.
Evidence planning, delivery, and critical evaluation of innovative teaching, learning, and assessment strategies.
Module 3: Inclusive Pedagogy and Evidencing Impact on Learners
Learning Outcomes
After completing this module, you should be able to:
Distinguish between, and evaluate, different perspectives and proposed responses to educational and social problems/issues that can affect learning and progression.
Critically evaluate notions of transformative learning and how these may relate to principles of social justice.
Interpret and critically appraise own resourcefulness and application of professional curiosity and inquiry to enable inclusive pedagogy for teacher development and practice.
Develop, implement and evaluate strategies to support positive educational experiences and outcomes for all learners.
Rankings
LJMU is ranked 39th in the Education League Table 2020 and ranked 49th in The Guardian University League Table 2019. LJMU is internationally recognized and students can get it attested from the respective foreign and external affairs ministry.
Career Opportunities
Upon the successful completion of PGCEi, UK Level 7 qualification learners may seek progression opportunities as an advanced practitioner, Subject Leader, Department Head, Head Teacher, Vocational Instructors, Learning and Development Advisers, Academic Tutors, Administrators.