PhD in
M.Phil in Applied Business Leadership and Management - UCAM, Spain
Exeed College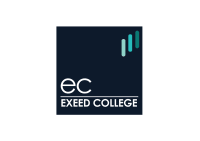 Introduction
The program is designed for company managers and executives who wish to have a deeper comprehension of management and organizational transformation to promote responsible and sustainable business practices through research. It will ensure that the managers or executives have the skills necessary to manage the organization's strategic perspective while also being aware of the strategies and equipment needed to bring about long-lasting change at all levels.
The goal of this program is to create senior change leaders who are capable of implementing change in a variety of organizations by utilising their adaptable leadership skills and competencies. The program will familiarise you with cutting-edge research and hone your ability to approach organizational change from two perspectives—commercial and social—to understand better why change occurs and how to manage it. This course, which focuses on effective change leadership, requires a lot of research and is possible to upgrade to a Doctorate in Management.
Progression Route
Upon successful completion of 1-year coursework, if you wish to pursue your research to a doctoral level, there is an option. Upgrade to a Doctorate in Management degree by submitting a final research thesis of 120 credits. Though the term for research is two years, the learner can extend it for one more year.

About Universidad Católica San Antonio de Murcia
Universidad Católica de Murcia, UCAM, is one of the fastest-growing universities in the European region. Based out of Murcia, Spain, with learning centres in the UAE, Indonesia, and Singapore, UCAM offers more than 163 courses, including business administration, health care, computer science, sports management, and engineering. The university has strategic partnerships with more than 360 international universities, including Stanford University, the National University of Singapore, and the National Technological University.
Ideal Students
Applicants must have attained the following qualifications:
Candidates must have a bachelor's degree or equivalent from recognized institutions.
Candidates must have a thorough command of written and spoken English.