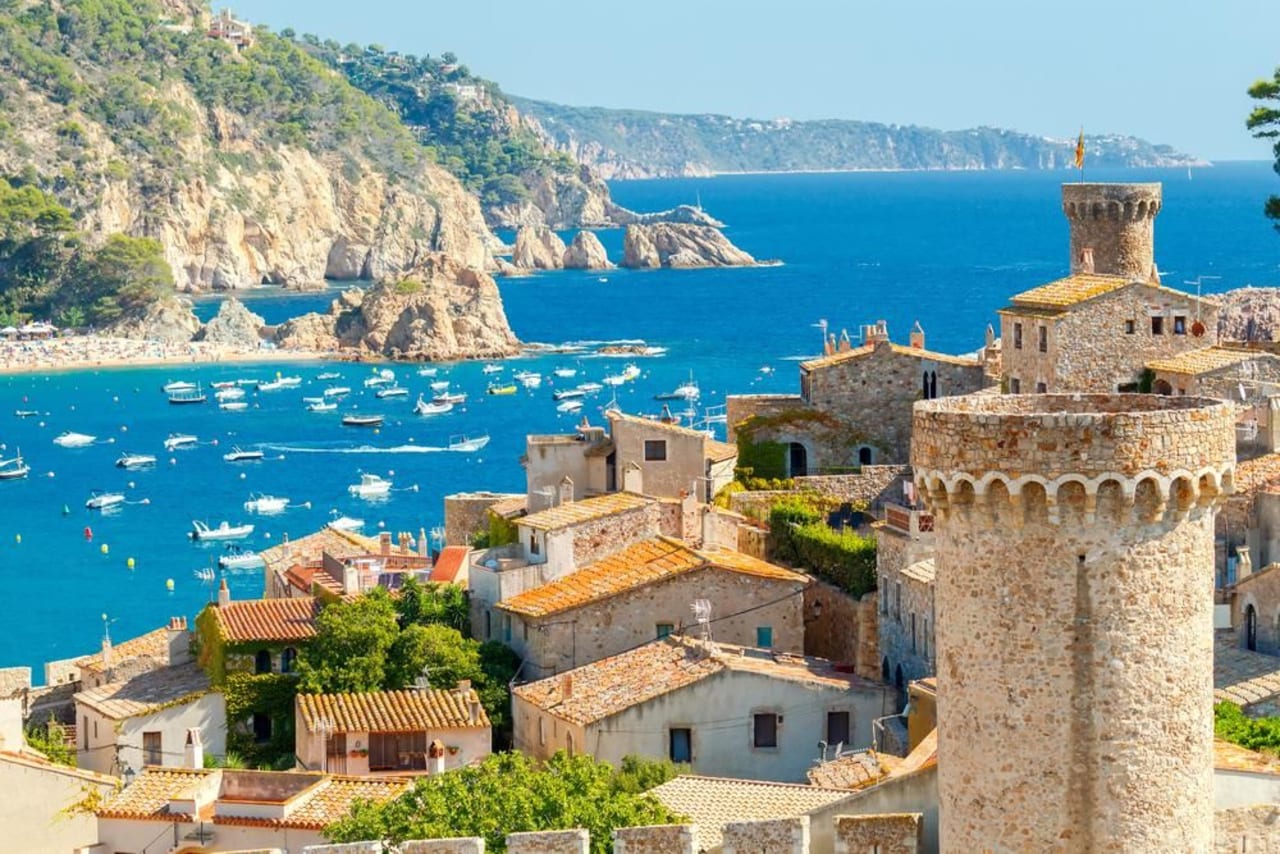 European Master in Music Education
Euroinnova International Online Education
Key Information
---
Campus location
Atarfe, Spain
Study format
Distance Learning
Tuition fees
EUR 2,380 / per course
Application deadline
Request info
Earliest start date
Request info
Introduction
Expand your job possibilities by taking this Master's Degree in Music Education at a distance. In it you will acquire an intensive training in Music Didactics for Teachers, Music Therapy and Multisensory Stimulation, among others. Don't wait any longer and start your training today.
Master Music Education
If you have finished university and want to increase your studies in music performance, from Euroinnova we offer you the Master in Music Education that you were looking for at the best price. You will be able to gain access to higher level official training in interpretation and music thanks to the studies that we offer you.
Music education is everything that surrounds the teaching and learning processes with respect to the field of music: the educational system, educational programs, teaching methods, institutions, managers, teachers and pedagogues, etc.
You will be able to become a professional thanks to the Musical Education Master, so that you develop your skills after completing the university with this university master's degree. Ask for information on how to get the official higher degree training you want and have access to the information on the Master in Music Education that interests you. Do some research on how to enjoy the promotions we offer you as well as get the best price for your training.
Enroll in the Master Musical Education
Music education is important in the school environment because it facilitates the development of learning and the enrichment of the mind and personality, it also harmonizes the spiritual mental faculties, enhancing sensitivity and motivation towards music. It works as a therapy in various diseases.
From Euroinnova we are delighted to be able to help you achieve your professional goals. We offer a dynamic, extensive and fun training that helps you to learn. We have the best teachers and we are backed by more than 10 years of experience in the sector. This training is taught online, which allows flexibility to be able to combine your studies with your personal or work life. If you still have any questions, contact us or visit our website where you can find more information about this course or others related to this educational sector. Do not miss out on this opportunity and enroll with us.
We will wait for you!
General characteristics
Summary of professional opportunities for master musical education:
Music education has been within the Spanish educational system for many years, what we will deal with in this Master Musical Education is to take another turn and learn to use music as an instrument of integration. With this Master the students will know the basic and important concepts of musical education as well as learn to use them in class in a correct and functional way, learning techniques and resources for their application and knowing the evolutionary characteristics of boys and girls at different ages for a better adaptation and professional work taking into account the great diversity. Music therapy is a theoretical and applied discipline that develops models of intervention with music so that the professional can establish a helping relationship with people with socio-affective needs, both in individual and group settings.
Objectives of master musical education:
The objectives pursued with this Master's Degree in Music Education are the following:
Initiate and develop musical knowledge based on the fundamentals of music and music education and didactics.
Know the main musical methodologies.
Understand the musical world that surrounds us and know the main eras, musical styles and composers.
Develop hearing and sound ability.
Learn to value traditional musical manifestations.
Delve into the fundamental aspects of music education.
Provide those professionals in psychology, education or any other related field and those who want to specialize in the subject, all those musical skills and therapeutic attitudes necessary to carry out a good job as a music therapist in any of its fields of application.
Learn the tools to understand and stimulate growth.
Know the different types of stimulations that can be applied according to the different needs of the students.
Know the concept of competence within the curricular programming.
Identify the main key competencies in the Primary stage.
Analyze each of the key competencies and know the aspects necessary to develop them properly.
Know the importance of early intervention and stimulation for the child.
Detect the different learning difficulties that can occur in Primary Education.
Analyze the process of detecting the different learning difficulties.
Highlight the importance of intervention with the family.
Professional opportunities for master musical education:
Once the Master's Degree in Music Education has been completed, you will have acquired the necessary skills to be able to practice professionally as:
Musical Education Assistant in Educational Centers, academies and other related centers.
Infant and Primary Education Schools supported by Public or Private Funds.
Counselors in Educational Centers.
Schools, Special Education Classrooms, Care Centers, Nurseries, Early Care.
What does the master musical education prepare you for:
This Master's Degree in Music Education prepares you to acquire the necessary knowledge of the didactics of music to know how to apply it correctly and effectively in different school age groups, as well as obtain your own criteria to create and apply a methodology consistent with current trends and with their conception of musical education. You will be able to enhance sensitivity and motivation towards music, to become familiar with music as a therapy for various diseases and invite you to learn about various techniques applicable both to the field of education and health. It will prepare you to learn the tools to understand and stimulate growth, knowing the essential objectives of multisensory stimulation and its application, as well as somatic stimulation, vibratory stimulation and how to apply it.
Who is the master musical education aimed at:
This Master's Degree in Music Education is aimed at all education professionals who want to expand their knowledge and acquire an education that will train them in the field of music education.
Official nature of the training:
This training is not included within the scope of official regulated training (Early Childhood Education, Primary Education, Secondary Education, Official Vocational Training FP, Baccalaureate, University Degree, Official University Master and Doctorate). It is therefore a complementary and / or specialization training, aimed at the acquisition of certain skills, abilities or aptitudes of a professional nature, which can be assessed as a merit in job boards and / or competitive examinations, always within the Training section. Complementary and / or Continuous Training, it is always essential to review the specific requirements for the assessment of the specific public job bank to which we wish to apply.