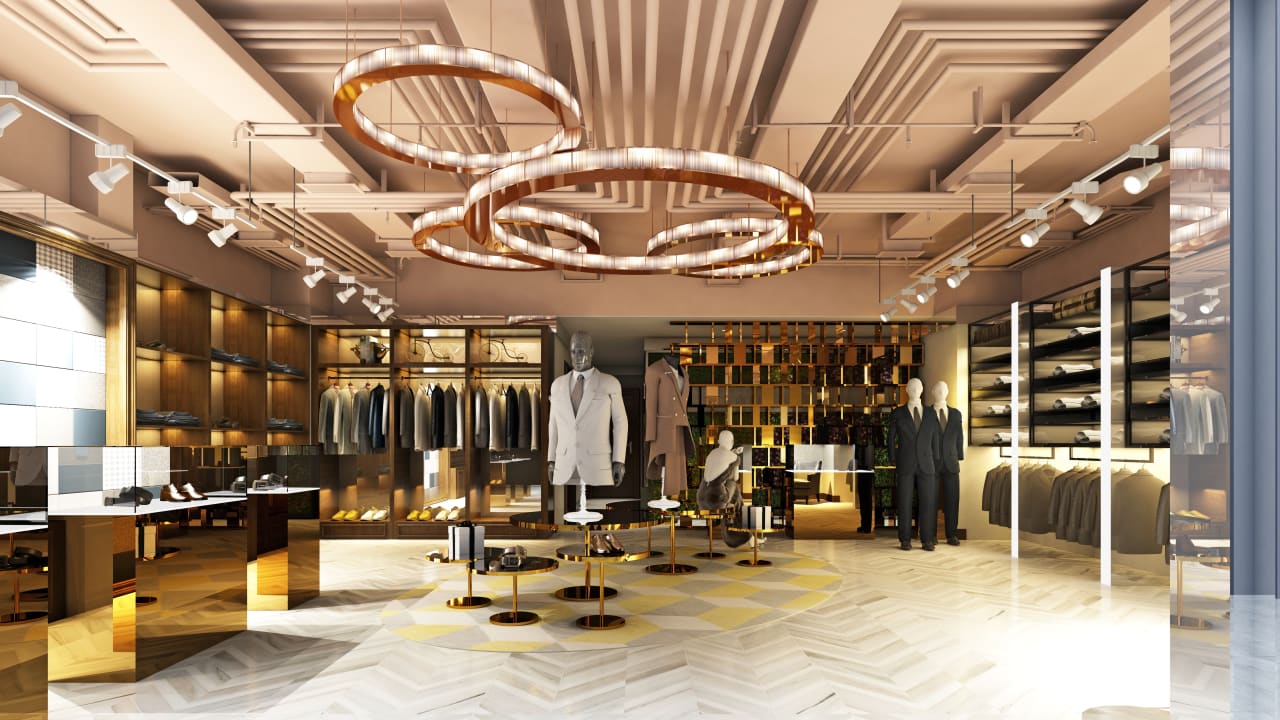 Short Online Course in Luxury Fashion Branding & Consumer Experience
ESSCA School of Management - Online Programs
Key Information
---
Campus location
Online France
Study format
Distance Learning
Application deadline
31 Dec 2023
Earliest start date
08 Jan 2024
* Enroll before November 30, 2023 to benefit a 15% discount.
Introduction
Study Type: 100% Online course in English
Date: Jan 8 - Feb 4, 2024
Credits: 4 ECTS
Pace: Mix of synchronous/autonomous preparation. Live sessions will be recorded, thus content is available online for students to access when it best suits their schedules.
Admission requirements: First-year university (or similar) studies completed in any discipline
Main area: Luxury marketing
Time zone for live sessions: Central European Time (CET), UTC+01:00
Transfer Credit: If you wish to transfer ESSCA Online Campus academic credit, obtain written approval from the dean or adviser at your home institution prior to your registration at ESSCA Online Campus. Such approval is for your protection only; it is not required by Summer/Winter School at ESSCA Online Campus, which cannot approve credits for transfer. We will provide a transcript to have grades sent to your home institution.
Course Luxury Marketing Strategy
Discover luxury marketing strategy in a global context with a focus on French luxury brands.
This course is created for students who wish to understand the marketing strategy of luxury brands and want to master tools and strategies in the dynamic and unique luxury sector.
This course aims at providing students with current know-how and practical insights into the real issues faced by luxury brand managers.
With an approach based on both lectures and workshops, students will learn how major luxury brands reinforce their desirability.
A variety of product categories will be covered to give students a clear overview of the diversity of luxury brands, including fashion, accessories, and fragrance. The expertise gained during the course will be applied to a luxury brand innovation project which they will manage from A to Z as a team.
The course is ambitious, highly interactive, and requires dedication, initiative, and hard work. Just like working in luxury brand management. Strong team-working skills are required to collaborate with classmates on exercises and projects.
This class is internationally accessible (every time zone) as all live courses will be recorded and then made accessible to students at all times.
Curriculum
Course content
Discover and learn about luxury marketing strategy and brand management with a focus on French luxury brands.
You will acquire a better understanding of what it means to create, build and manage luxury brands. You will develop analytical skills and demonstrate creativity, and strategic thinking. You will emerge with practical experience in the process of proposing innovative solutions. By the end of the course, you will have made your first move to becoming a luxury brand manager.
Introduction to luxury and luxury brands
Discover the concept of luxury, dynamics of the luxury industry, key trends in the luxury market and luxury consumption. You will also be introduced to the specific nature of luxury brands.
Learn about how luxury brands are created, built and managed.
Luxury marketing mix strategy
Discover how to develop the luxury marketing mix with a focus on the specific nature of luxury products, communications and retail strategy.
Creating a new luxury brand
Study market opportunities and lay the foundations for the creation of a new luxury brand by defining a consumer target.
Develop an innovative proposion with strong potential in the market.
Program Outcome
Learning objectives
Understand the specific nature of luxury brands
Apply current theories and concepts of luxury marketing strategy and brand management.
Demonstrate the ability to analyze marketing situations, identify key issues, and recommend solutions
Develop problem-solving capabilities with real-life examples, case studies, and marketing challenges
Practice creative and critical thinking to find innovative solutions
Develop communication skills relevant for working in marketing