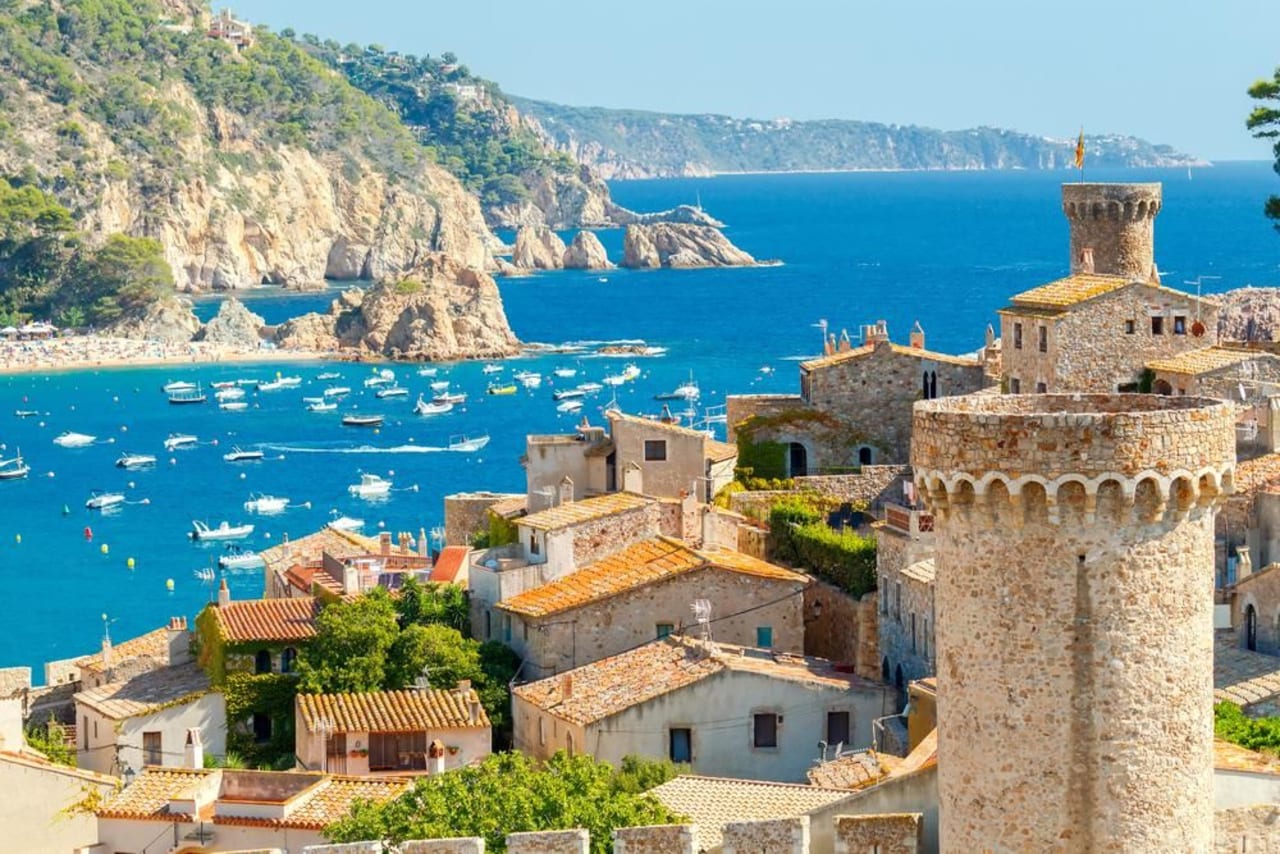 Course in
Strategic innovation
ESADE

---
Study format
Distance Learning
Application deadline
Request info
Earliest start date
Request info
Introduction
Strategic innovation: become a Chief Innovation Officer.
Every day more, innovation gains strategic weight in organizations and managing companies means managing environments of constant change in technologies and markets. The formulation or implementation of a business strategy cannot be understood without the innovation variable, which has been professionalized and consolidated in the figure of the Director of Innovation or Chief Innovation Officer (CIO).
Why this program?
Throughout this program you will deepen your understanding of the innovation phenomenon and its operational management. In addition, you will learn to make strategic decisions about innovation, its typologies, the processes of detection, selection and development of new opportunities, as well as about the management of disruption, exponential growth technologies and leadership of innovation teams.
You will also address the connection of innovation with the processes of digital transformation, open innovation and corporate entrepreneurship. Thanks to all this, you will be able to design, manage in a practical way and provide your organization with a strategic innovation process that allows you to exploit the opportunities in the environment early and anticipate market needs.
Thanks to this training, you will be able to design systematic innovation processes, identifying opportunities, managing the flow of projects, assigning resources and creating a balanced portfolio in order to generate maximum value for the company.
The figure of the Director of Innovation or Chief Innovation Officer (CIO) is an expanding role that integrates and coordinates the functions of Innovation, Digitization, Technology and Business Development under a unique strategic perspective.
2.3 trillion

The estimated global investment for 2023 in digital transformation of companies will reach 2.3 trillion dollars
(Source: IDC)

Four. Five%

45% of companies consider innovation a priority strategy in which to invest
(Source: BCG)

+ 18K million

Spending on innovative activities in Spanish companies stood at 18,689 million euros in 2018
(Source: INE)
Accept this challenge and live a unique experience with top-level professionals!
Ideal Students
It is aimed at:
CEOs
People from functional areas of the company who understand that innovation is a competitive advantage of key importance in a context of permanent change and who also want to integrate it into their corporate strategy.
Chief Innovation Officers (CIOs) or Innovation Directors
Professionals who need to understand the integral management of the innovative process, design internal engines to continuously improve the core of the business and, at the same time, create opportunities that guarantee the survival and success of the company in the medium term.
Directors of areas adjacent to innovation (marketing, R&D, technology, digitization, business development)
People who want to obtain a holistic vision of the innovative process and move towards more transversal or generalist positions in the organization.
Entrepreneurs
Profiles that are developing their business idea and want to learn to systematically manage the innovative process, from the search and selection of opportunities to their exploitation, generating the maximum value for their business.
Curriculum
Methodology
A new way of learning
This innovative and experiential learning ecosystem guarantees participants immediate return and the generation of a high impact on the development of skills and professional growth. To this end, first-rate theoretical and teaching knowledge is combined with:
Advanced content, connected to today
Critical and different thinking
Personalized and high-impact training
Synchronous sessions
Teacher + mentor
Video cases and video activities
International recognition
Curriculum
The program is structured in 7 teaching units. The Learning by doing methodology that combines theory and practice will be followed. All the tools and learning techniques used are focused on real professional life.
Unit 1: Strategy and innovation

Strategic fit of innovation. Relationship with corporate strategy.
Risk-return matrix and its relationship with innovation. Incremental and disruptive innovation.
Innovative ecosystems as levers of innovative strategy.
Unit 2: Types and processes of innovation
Innovation in Product, Process, Consumer Experience, Marketing, New Business Models and Technological Innovation.
Diagnosis of innovation and improvement plans for innovative capabilities.
"Funnel" (funnel) of innovation and control indicators.
Unit 3: Technology and Market Strategies
Technology as a source of competitive advantages.
Waves of competitive advantage.
Adoption of innovations: Rogers curves and extreme users.
Unit 4: Disruptive Innovation
Technology Exploration: Gartner Cycle.
Dynamics of disruptive innovation.
S-curves and attacks from lower positions.
Unit 5: Exponential Technologies
Moore's Law and Zero Marginal Cost Law.
Exponential technologies and business model changes.
Implications of digital capitalism.
Unit 6: Innovative organization
Organizational contexts of innovation.
The exploitation / exploration dilemma.
Innovative leadership and high-performance teams in innovation.
Unit 7: Open innovation and innovation ecosystems
Open innovation: creation of corporate ecosystems.
Corporate Entrepreneurship and Corporate Venturing: transforming the organization into a professional venture capitalist. Incubators and corporate accelerators.
Territorial innovation systems.
Program Outcome
Thanks to this program, you will get:
Become a leading manager of innovative processes with a deep understanding of the strategic sense of innovation and its connection to corporate strategy
Know the different perspectives or dimensions from which innovation will be approached:


The strategic dimension of innovation
What is its conceptual connection with corporate and competitive strategy, what differences are there with simple continuous improvement and how to solve the continuity innovation / disruptive innovation dilemma.
The systemic dimension of innovation
What types of innovation exist (product, process, marketing, consumer experience, new business models and technological innovation), how to detect ideas and how to turn them into opportunities, how to manage the innovative process (project pipeline) and how to create balanced portfolios.
The organizational dimension of innovation
What types of leadership does it require, what structures and organizations develop innovative capacities and how to manage rapid innovation teams, authentic exploratory "special forces" oriented to action, initiative and constant learning.
The technological dimension of innovation
What are exponential technologies, why technology has a disruptive nature, what dynamics technological innovation follows, how technologies are absorbed, and what relationship does innovation have with digital transformation, open networks (open innovation), innovative ecosystems and corporate venturing processes.