Certificate in
Online Certificate in Business Analytics: From Data to Insights
Emeritus Institute of Management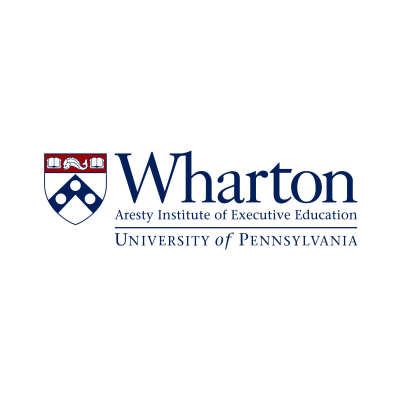 Key Information
---
Study format
Distance Learning
Application deadline
Request info
Earliest start date
Request info
Introduction
Why Study Business Analytics?
Wharton's three-month online program — Business Analytics: From Data to Insights — arms managers and leaders with the tools needed to break away from the pack. Take the opportunity to turn data into a competitive advantage.
$274.3 billion IDC predicts the analytics and big data market will reach $274.3 billion in revenue by 2022. (Source: Business Wire)
80% of the content streamed on Netflix is driven by analytics — specifically its recommendation engine. (Source: Wired UK)
55% According to a 2020 Sisense COVID-19 survey, 55% of companies used data to improve efficiency during the pandemic while 47% relied on it to improve customer interactions and 45% used it to predict business outcomes. (Source: Sisense)
Ideal Students
Who Is This Program For?
The Business Analytics program is designed to give participants an understanding of how to look at data and identify insights, improve their ability to make long-term predictions, and prescribe future actions to help make better business decisions.
The program is ideal for:
C-suite executives looking to keep pace with current trends, use business analytics as a strategic advantage, and make more data-backed decisions.
Mid- to senior-level managers looking to learn how analytics can help improve performance within their functional area while impacting business and growing in their roles.
Analysts who want to understand the business implications of analytics, better equip themselves to draw business-relevant insights and grow in their careers.
Consultants seeking to offer better insights to their clients that are based on the latest ideas in business analytics, and learn structured approaches of problem-solving through analytics.
Account Managers
CEOs
Executive Directors
Product Managers
Assistant Directors
Chief Marketing Officers
Financial Analysts
Business Analysts
CIOs
Vice Presidents
Consultant
Project Manager
Operations Manager
Business Development Manager
Finance Director
Curriculum
Program Modules
Orientation Module: Introduction to Business Analytics
Module 1: Descriptive Analytics: Gathering Insights
Identify effective methods for collecting data on customer behavior and use it to make better decisions for your business.
Module 2: Descriptive Analytics: Describing and Forecasting Future Events
Learn how to use historical data such as trends and consumption patterns to estimate forecasts for the future.
Module 3: Predictive Analytics: Making Predictions Using Data
Choose the right tool for decision-making to create future business strategies and determine the kinds of predictions you can make to create future strategies.
Module 4: Predictive and Prescriptive Analytics: Application and Toolkit
Apply optimization models to specific business challenges with low uncertainty and determine the most favorable outcome for your business.
Module 5: Predictive Analytics: Tools for Decision Making
Interpret and visualize the results of simulation models to evaluate complex business decisions in uncertain settings.
Module 6: Predictive Analytics: Using Data to Predict Employee Performance
Use data analytics to derive insights into the key components of the staffing cycle for your business — hiring, internal mobility, and attrition.
Module 7: Prescriptive Analytics: Providing Recommendations to Change Behavior
Write prescriptions for data-driven decision-making for your organization using optimization models.
Module 8: Prescriptive Analytics: Determining the Most Favorable Outcomes
Determine the most favorable outcome for a business decision using decision trees in conjunction with optimization and simulation.
Module 9: Application of Analytics for Business
Explain important components of different use cases of analytics in business and create a plan to put data to work in your organization.
Methods and Tools
Data Collection Methods
Descriptive Data Collection: Surveys, Net Promoter Score (NPS), and Self-Reports
Passive Data Collection
Media Data Collection: Radio, Television, Mobile, etc.
A/B Testing
Correlation and Causation
Forecasting
Objective and Subjective
Strand or Seasonal Variation
Exponential Smoothing
Descriptive Statistics
Trends and Seasonality
New Product
Regression Analysis
Simulation Toolkit
Analysis ToolPak
Solver Optimization Tool
Data Visualization and Interpretation
Optimization Models
Decision Trees
Industry Examples
Starbucks
How is Starbucks identifying which customers to give deals to in order to maximize return on investment (RoI)?
American Express
How does American Express use social media data to predict whether you are going to give up your American Express card?
Netflix
How is Netflix using metadata tagging to know what you watch and to create relevant content?
Retail
Why were stores either selling out of Time magazine or only selling a small fraction of their inventory?
Apparel
How has Kohl's been using analytics for smartphone targeting?
Technology
How could Amazon potentially ship before you buy?