MSc in
Master of Science in Aviation and Aerospace Sustainability
Embry-Riddle Aeronautical University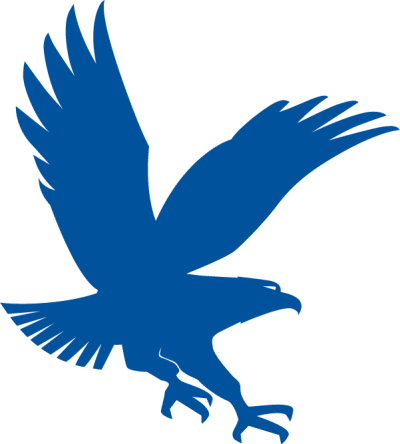 Key Information
---
Study format
Distance Learning
Tuition fees
USD 2,192 / per credit **
Application deadline
Request info *
Earliest start date
Request info
* There are no set deadlines, but International Students should plan to apply a minimum of 90 days before their desired starting term
** charges for a period of attendance
Scholarships
Explore scholarship opportunities to help fund your studies
Introduction
Growing the aviation/aerospace industry while caring for our environment is a major technical and business challenge. Government and industry organizations around the world are allocating vast resources to maximize efficiency and satisfy global demand while also meeting our responsibilities to future generations. To propel this movement, forward-thinking experts are urgently needed.
If you're ready to make a significant difference in creating a cleaner and more robust aviation/aerospace industry for generations to come, Embry-Riddle's online master's degree in Aviation and Aerospace Sustainability will place you at the forefront.
Across the globe, industry leaders are committed to finding innovative solutions that integrate both economic and environmental sustainability. At the Paris Air Show in June 2019, Chief Technology Officers from seven aerospace manufacturers pledged to enhance aviation sustainability and shield the planet.
Airlines for America (A4A), the International Civil Aviation Authority (ICAO), and the Air Transport Action Group (ATAG) have all committed to finding a path to carbon-neutral growth. FAA programs such as the Noise Compatibility Program and Voluntary Airport Low Emissions (VALE) Program assist airports in realizing stable levels of economic growth and developing social programs consistent with the needs and values of their local communities, thus reducing environmental impacts.
In this online graduate program, you will explore how technological advances and improved management practices can help companies meet both operational and environmental goals. You will learn the skills and methods necessary to implement sustainable practices in the aviation/aerospace industries and beyond.
About Aviation and Aerospace Sustainability at the Worldwide & Online Campus
The curriculum of the master's in Aviation and Aerospace Sustainability draws on recent advances in cutting-edge science, practices, and innovations and applies an interdisciplinary case approach and systems perspective.
In this online degree program, you learn to contextualize knowledge resources concerning aviation and aerospace sustainability strategy, policy, and the legal framework.
You will use analytic tools to enable objective and comprehensive impact analysis supporting sustainability initiatives and projects. Lastly, you will evaluate and suggest improvements to sustainability, attitudes, and practices.
Who is This Program For?
Leaders oversee the integration of sustainability into their airline or organization's business strategy.
Senior managers, and executives involved with sustainability projects.
Mid-career professionals looking to boost their career opportunities along with the aerospace manufacturing and production chain.
Scientists and engineers are involved in research on sustainability.
Professionals are eager to upskill and advance in their careers with the recent advancement of sustainability.

Requirements
The Master of Science in Aviation and Aerospace Sustainability (MSAAS) degree program is designed to provide students with the knowledge and comprehensive decision-making skills to act as forward-thinking managers of aviation and aerospace industry programs. In the program, aviation/aerospace sustainability is examined from two perspectives:
aviation and aerospace industries as business entities need to remain viable and
as value-added partners in the pursuit of sustainable solutions for the conservation or renewability of the world's resources.
Today, many aviation and aerospace industries operate on a global scale and require an in-depth understanding of both viewpoints to sustain as well as advance operations. The MSAAS will provide a collaborative learning environment rich with opportunities to challenge current thought processes, work in autonomous or group settings and connect with diverse populations across the world.
English Language Requirements
Certify your English proficiency with the Duolingo English Test! The DET is a convenient, fast, and affordable online English test accepted by over 4,000 universities (like this one) around the world.