BSc in
Bachelor of Science in Engineering
Embry-Riddle Aeronautical University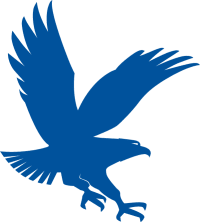 Scholarships
Explore scholarship opportunities to help fund your studies
Introduction
For students interested in a career in engineering, the future looks bright. According to the US Bureau of Labor and Statistics, the demand for engineers is expected to grow at least 11 percent by 2023.
At Embry-Riddle, we're preparing our students to help fill the demand for engineers with the online bachelor's degree in Engineering at our Worldwide Campus.
Designed from a multidisciplinary perspective with subject matter ranging from mechanical, electrical, aeronautical, and systems engineering, the bachelor's of engineering program intends to help graduates bridge the gap across disciplines to explore innovative solutions to many tasks.
When students earn their engineering degree online at the Worldwide & Online Campus, they become members of the Embry-Riddle community, complete with its many networking opportunities.
About Engineering at the Worldwide & Online Campus
A bachelor's degree in Engineering will graduate engineers who can enter into research, development, and design positions, function effectively on multidisciplinary teams, and contribute to the advancement in engineering-related projects upon graduation.
With more than 130 locations globally and flexible classes offered online at your convenience, Embry-Riddle's Worldwide Campus is especially suited for working students, those on the go, or students who want to save a bit of money while still living at home.
Program Educational Objectives
The engineering program will prepare:
technically competent graduates for a successful and productive career in the engineering profession capable of developing creative solutions to contemporary problems.
graduates who are capable of pursuing postgraduate studies and research.
graduates who can demonstrate their effective leadership, communication, and teamwork skills in a diverse environment.
graduates with the desire for life-long learning for the purpose of professional integrity.
Student Outcomes
The ability to identify, formulate, and solve complex engineering problems by applying principles of engineering, science, and mathematics.
The ability to apply engineering design to produce solutions that meet specified needs with consideration of public health, safety, and welfare, as well as global, cultural, social, environmental, and economic factors.
The ability to communicate effectively with a range of audiences.
The ability to recognize ethical and professional responsibilities in engineering situations and make informed judgments, which must consider the impact of engineering solutions in global, economic, environmental, and societal contexts.
The ability to function effectively on a team whose members together provide leadership, create a collaborative and inclusive environment, establish goals, plan tasks, and meet objectives.
The ability to develop and conduct appropriate experimentation, analyze and interpret data, and use engineering judgment to draw conclusions.
The ability to acquire and apply new knowledge as needed, using appropriate learning strategies.

English Language Requirements
Certify your English proficiency with the Duolingo English Test! The DET is a convenient, fast, and affordable online English test accepted by over 4,000 universities (like this one) around the world.