Master in Data Science and Artificial Intelligence - Online
EHEI - European Higher Education Institute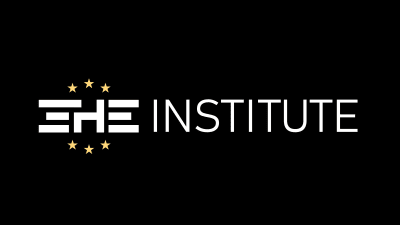 Key Information
---
Campus location
Online Malta
Study format
Distance Learning
Application deadline
20 Jan 2024
Earliest start date
29 Jan 2024
Introduction
Accredited by the Malta Further & Higher Education Authority (MFHEA)
Computer science and technology will be our future and employment of IT experts is expected to grow by 12% from now until 2028. By considering the rapid rise of innovative tech as drivers of the global economy, the MSC in Data Science and Artificial Intelligence offers students a broad foundation in modern software and hardware systems and an in-depth knowledge of the new applications of IT.
The master's program covers the latest technologies from Artificial Intelligence to Data Science and machine learning and their applications to the cloud and mobile apps and systems. Students will develop a comprehensive knowledge of the fundamentals of data management and an in-depth understanding of artificial intelligence principles and technologies and big data analytics. They will also develop a comprehensive knowledge of the main data-mining tasks such as data selection, data transformation, analysis, and interpretation, with specific reference to unstructured text data, and the issues related to analysis in the "big data" environment.
The Online Education That Fits Your Needs
Our online education model gives you the freedom to complete classes on your schedule and create a learning experience that fits your needs, with access to faculty and advisors who will support you throughout the master's. All the modules will be taught online through an interactive Virtual Learning Environment where you can access synchronous and asynchronous lectures and project-based and lab activities. Live interactive sessions and webinars will be organized by the professor to deepen relevant topics, present case studies, and organize practical activities. The module also includes different discussion forums that allow students to create and process information, practice critical thinking, and collaborate and interact simultaneously or asynchronously in the online learning environment.
Customized assistance by faculty and academic advisors will be provided to the students throughout the academic journey to improve academic success and results.
100% Online
Full-Time and Part-Time Schedule
90 ECTS / 2.250 Hours of Instruction
Level 7 Eqf European Qualification Framework
Language of Instruction English
Tuition Cost € 3.500
Curriculum
The master lasts 18 months and awards students 90 ECTS.
The program is structured in 3 semesters of 6 months and includes the following 9 modules and final project work:
Python
Data Science
Data Management
Big Data
Artificial Intelligence
Machine learning
Deep learning
Artificial Intelligence Applications
Neural Networks
Project work
Program Outcome
Upon completion of the program, students will acquire the skills to:
Be at the forefront of the ai-driven transformation in our economy and society
Organize, visualize, and analyze large, complex datasets using descriptive statistics and graphs to make decisions understand and analyze innovations like smart city, digital governance, smart mobility, smart manufacturing
Work with ai-based systems with intelligent assistants or decision-making mechanisms
Master the most popular modern machine-learning approaches to computer-vision tasks, in particular, specialized deep-learning architectures
Write and implement Python scripts that carry out simple data analyses of large data sets
Write data transformation scripts using the Python API to the Apache Spark big data analytics engine
Analyze the implementation of AI strategies to comprehend the associated values, risks, and opportunities
Career Opportunities
Real Career Benefits
With technology changing quickly, Data science and AI are among the fastest-growing and most in-demand careers today. A practical grounding in artificial intelligence (AI), data science, and its business applications, equipped with the knowledge and skills required to transform organizations into innovative, efficient, and sustainable companies of the future. The master offers an invaluable skill set essential to enter the workforce, succeed in this quickly expanding field, and contribute to contemporary advances in the field.
Most Demanded Careers
Computer programmer;
Computer systems analyst;
Software applications developer;
Software architect;
Software engineer;
Data scientist;
Engineering manager;
Artificial Intelligence and machine learning engineer;
Machine learning scientist;
Data engineer;
Business intelligence (BI) developer;
Data analyst.