Bachelor's in
Bachelors in Marketing
Eastern Oregon University Online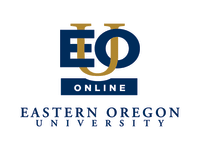 Introduction
The online BS/BA in Marketing degree from Eastern Oregon University delivers a strong academic foundation in business along with the essential and innovative marketing skills sought by today's employers. Working students can complete the program entirely online through an interactive learning platform designed to fit busy schedules. Balance your education with your full-time personal and professional commitments as you access course materials from the time and place of your choice.
The curriculum for the program is designed to help you harness your creativity and apply it in a variety of professional marketing roles after graduation. Courses are taught by expert faculty with years of real-world business and marketing experience. Committed to helping you succeed as a student and professional, the faculty provide personal attention and support as you build career-ready skills in strategic planning, professional communication, social and digital media, interpersonal relationships, emerging technologies, research-based analysis and more. Additionally, you'll also have the opportunity to build a portfolio compiled of marketing projects completed throughout your degree.
Once you've completed the program, you'll have the academic credential to pursue a master's degree, plus the professional skills necessary to begin your marketing career. Find success in positions such as brand manager, media planner, public relations specialist and more.