Bachelor's in
Bachelors in Early Childhood Education
Eastern Oregon University Online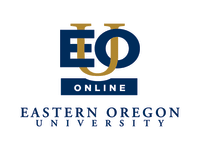 Introduction
The online degree program in early childhood education is a great pathway for those pursuing kindergarten or elementary school teaching. Advancement in teaching careers is possible for those already in an early childhood job. This degree is also preparation for administrative positions such as an early childhood program director, program administrator, early childhood education coordinator or policymaker. Besides schools, graduates could work in mental health facilities, businesses, private programs or churches. Our program will provide in-depth knowledge of how children develop in order to create programmatic and educational practices that will benefit them the most.
Coursework in this degree program investigates stages of development such as playing, reading, health and wellness, technology and critical issues. After introducing processes and procedures for teaching specific subjects, the teaching practicum is an opportunity for supervised experience in a real classroom. Ultimately, graduates will support and advocate for young children by creating high-quality educational materials, programming and appropriate learning experiences. Our early childhood education program does not offer licensure. Those pursuing licensure should continue to a graduate school program for teaching.
Our early childhood education program is highly ranked. It has been ranked on both The Best Schools and College Choice lists of best online programs. Most recently, our program was ranked No. 4 on the Great Value Colleges' list of Top 30 Affordable Early Childhood Education Degree Online Programs.