Bachelor's in
Bachelors in Accounting - Certified Managerial Accounting
Eastern Oregon University Online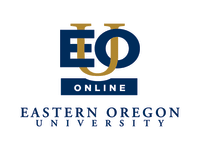 Introduction
An online bachelor's degree in accounting from Eastern Oregon University is a solid foundation for many careers, such as a CPA, controller, auditor, accountant, fiscal manager, or tax specialist. With a strong understanding of accounting theory plus the skills that go with it, graduates will be prepared to take vital licensure exams. A degree in accounting is also useful because it pairs well with the EOU Master of Business Administration and can meet licensure requirements for a certified public accountant. EOU's bachelor's degree in accounting is accredited by the International Accreditation Council for Business Education.
While some might consider accounting a primarily numbers-based field, this type of work in today's marketplace also involves interpersonal communication, collaboration, problem solving, and management of both people and systems. These are the same skills students will practice in EOU's accounting program as they work with classmates, expert faculty, and community partners.
Choose from three optional tracks: financial accounting, tax accounting, or certified managerial accounting. In the financial accounting track, students will learn about financial accounting within the government, legal system, nonprofits, and forensics. Practice skills in tax planning, tax practices, research, writing, and tax in business with the tax accounting track. Finally, explore investments, cost management, and project management in the certified managerial accounting track.