BSc in
Bachelor of Science in Police Studies
Eastern Kentucky University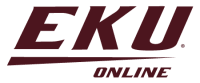 Introduction
EKU offers one of the few programs in the nation dedicated to police studies and has a 40-year history of preparing leaders in law enforcement.
Policing has evolved drastically over the last 30 years, placing higher standards and increased scrutiny on law enforcement professionals. While these changes bring a host of new challenges, there is also plenty of opportunities. Whether you are interested in community policing or federal law enforcement, EKU's online police studies degrees provide the analytical, conflict resolution, and critical thinking skills needed to be a responsive, community-minded law enforcement officer.
Whether you currently work in law enforcement or are interested in beginning a career in the field, we have the degree program for you.
Choose from multiple program options:
Associate Degree in Police Studies
Bachelor's Degree in Police Studies
Master's Degree in Justice, Policy, and Leadership
Master's Degree in Public Administration
What sets our program apart?
Focusing on society's response to crime through policing, EKU's curriculum blends academic and professional preparation through course topics such as contemporary policing strategies, crime patterns, technology, and ethics.
Accelerated 8-week terms
Courses begin 6 times per year
Generous credit transfer policy
Reduced tuition for active duty service members
No campus visits required
Law enforcement officers that have completed Kentucky's DOCJT training can receive 9 hours of college credit
Personal advisors stay with you from application to graduation
Free online tutoring and career services assistance
Study anytime, from anywhere
The dynamic, supportive learning environment
Scholarships and Funding
Grants
Grants are a type of financial support that does not need to be repaid. Many grants are based on financial need alone, however, some grants also take academic performance, academic degree program, and/or residence status into consideration.
Grants are available at the federal and state level.
Private Loans
Private student loans are not funded or subsidized by the federal government; instead, they are funded by banks, credit unions, or other types of lenders.
The bank or lender – not the federal government – sets interest rates, loan limits, terms, and conditions of private student loans. Your ability to qualify for and borrow a private student loan may be based on numerous factors that can include your credit history, whether or not you choose to have a co-signer, your co-signer's credit history, your choice of school, and your course of study. These loans do not offer the flexible repayment terms or borrower protections featured by federal student loans.
Employer Tuition Reimbursement
Employer tuition reimbursement includes a variety of employer-sponsored programs to help employees pay for college. In many cases, the funds received from these programs will be excluded from income and are tax-free.
Employee tuition reimbursement programs are typically governed by an employer's human resources department. Employers may provide up to $5,250 per year in employer education assistance benefits for undergraduate or graduate courses.
Your employer may require you to attain a particular grade or to complete a program in order to obtain reimbursement. The employer may also require that you remain employed for a period of time after completing the course of study. Finally, your employer may require you to provide receipts or other substantiation of the educational expenses.
Military Benefits
For information on veteran and active duty military services and offerings, contact the EKU Office of Military and Veteran Affairs at 859.622.2345. EKU is repeatedly recognized by both Military Times and GI Jobs as a leader among Military Friendly® Schools and we look forward to helping you reach your goals.
Outside Scholarships
These scholarships are awarded by an organization other than the government or university. They are available from a number of groups, organizations, and entities nationwide. These scholarships can be general in nature or very specialized and tied to the type of work you would be doing after graduation.
If you receive an outside scholarship, you must notify your financial aid office so the award can be properly reported as part of your total aid package. Failure to report awards can result in the award not being accepted or a portion of the funds having to be repaid due to overpayment.
Departmental Scholarships
Departmental scholarships are awarded by specific EKU departments. The types, size, and criteria for these scholarships will vary by department.
If you receive a departmental scholarship, you must notify your financial aid office so the award can be properly reported as part of your total aid package. Failure to report awards can result in the award not being accepted or a portion of the funds having to be repaid due to overpayment.
Foundation Scholarships
EKU is fortunate to have hundreds of generous individuals and organizations that have donated scholarship money for current EKU students from a variety of backgrounds, situations, and interests. These are referred to as EKU Foundation Scholarships. Due to the number of these scholarships and the varying criteria for them, EKU has developed a single Foundation Scholarship application.
After completing the application, you will be considered for any foundation scholarship for which you are eligible. Criteria for these scholarships vary and can include academics, major, interests, place of residence, and more.
Curriculum
Core Courses --- 24
CRJ 101 --- Introduction to Criminal Justice --- 3
CRJ 331 --- Perspectives on Crime and Delinquency --- 3
CRJ 388 --- Criminal Justice Research --- 3
CRJ 400 --- Applied Criminal Justice Analysis --- 3
PLS 103 --- Police, Order, Maintenance, and Crime --- 3
PLS 326 --- Ethical Decisions and Police --- 3
PLS 414 --- Social Forces and Policing Society --- 3
PLS 415 --- Contemporary Police Strategies --- 3
Police Studies Electives --- 24
Together with your advisor, select from police studies, criminal justice, or corrections electives. At least 12 hours must be from upper-division courses.
Supporting Course Requirements --- 6-9
Together with your advisor, select up to three of the following:
HLS 210 --- Cyber and Physical Security --- 3
EMC 110 --- Introduction to Emergency Medical Care --- 3
FOR 301 --- Introduction to Forensic Science --- 3
FSE 250 --- Introduction to Fire Arson and Explosion Investigations --- 3
TRS 332 --- Traffic Crash Causation and Investigation --- 3
Free Electives --- 26-29
EKU General Education Requirements --- 37
Total Hours --- 120
Career Opportunities
The criminal justice system employs nearly two million people across the nation and is made up of multiple aspects including, law enforcement, corrections, the court system, probation, and parole.
Law enforcement careers are challenging and rewarding. The United States Bureau of Labor Statistics* (BLS) estimates that the number of individuals employed in police and detective positions will see an increase through 2028.
Competition is expected to increase for state and local positions and remain especially high for federal positions with organizations such as the U.S. Secret Service and the Federal Bureau of Investigation. Those with college degrees will have a competitive edge.
Although education was not historically mandatory in the policing field, it has become increasingly necessary as perceptions about policing change, technology advances, and more agencies implement college credit requirements.
Continuing education and training helps police officers, detectives, and special agents improve their job performance and their chances for advancement. With additional education, graduates can pursue second careers as judges, attorneys or social workers.
Job Opportunities
Police Officers & Detectives
Median Annual Salary: $63,380 per year / $30 per hour
Number of Jobs: 808,700
Typical Entry-Level Education: High School Diploma
Probation Officers & Correctional Treatment Specialists
Median Annual Salary: $53,020 per year / $25 per hour
Number of Jobs: 91,600
Typical Entry-LevelEducation: Bachelor's Degree
Social Services Assistants
Median Annual Salary: $33,750 per year / $16 per hour
Number of Jobs: 413,700
Typical Entry-Level Education: High School Diploma
Correctional Officers & Bailiffs
Median Annual Salary: $44,400 per year / $21 per hour
Number of Jobs: 453,900
Typical Entry-Level Education: High School Diploma
English Language Requirements
Certify your English proficiency with the Duolingo English Test! The DET is a convenient, fast, and affordable online English test accepted by over 4,000 universities (like this one) around the world.