BSc in
Bachelor of Science in Homeland Security
Eastern Kentucky University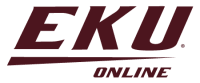 Introduction
Homeland Security
Eastern Kentucky University is a recognized leader in intelligence and security programming, offering some of the finest homeland security degree and certificate options in the nation. Graduates are prepared to respond to natural and man-made disasters, implement the latest security technology, and provide for our nation's intelligence and counterterrorism needs.
Program Options
Homeland Security Bachelor's Degree
Safety, Security, and Emergency Management Master's Degree
Homeland Security Certificate
Intelligence Studies Certificate
Security Management Certificate
What sets our program apart?
EKU provides a balanced degree program that leads to a solid understanding of security management and disaster preparedness. EKU's curriculum blends academic and professional preparation through course topics such as emergency management, physical security, critical infrastructure protection, risk analysis, homeland security technology, and disaster preparedness and response.
Accelerated 8-week terms
Courses begin 6 times per year
Generous credit transfer policy
Reduced tuition for active duty service members
No campus visits required
Quality courses from respected faculty who teach the same classes online and on-campus
Personal advisors stay with you from application to graduation
Free online tutoring and career services assistance
Study anytime, from anywhere
The dynamic, supportive learning environment
Ranked by U.S. News & World Report among the best universities offering online degrees
Scholarships and Funding
Grants
Grants are a type of financial support that does not need to be repaid. Many grants are based on financial need alone, however, some grants also take academic performance, academic degree program, and/or residence status into consideration.
Grants are available at the federal and state level.
Private Loans
Private student loans are not funded or subsidized by the federal government; instead, they are funded by banks, credit unions, or other types of lenders.
The bank or lender – not the federal government – sets interest rates, loan limits, terms, and conditions of private student loans. Your ability to qualify for and borrow a private student loan may be based on numerous factors that can include your credit history, whether or not you choose to have a co-signer, your co-signer's credit history, your choice of school, and your course of study. These loans do not offer the flexible repayment terms or borrower protections featured by federal student loans.
Employer Tuition Reimbursement
Employer tuition reimbursement includes a variety of employer-sponsored programs to help employees pay for college. In many cases, the funds received from these programs will be excluded from income and are tax-free.
Employee tuition reimbursement programs are typically governed by an employer's human resources department. Employers may provide up to $5,250 per year in employer education assistance benefits for undergraduate or graduate courses.
Your employer may require you to attain a particular grade or to complete a program in order to obtain reimbursement. The employer may also require that you remain employed for a period of time after completing the course of study. Finally, your employer may require you to provide receipts or other substantiation of the educational expenses.
Military Benefits
For information on veteran and active duty military services and offerings, contact the EKU Office of Military and Veteran Affairs at 859.622.2345. EKU is repeatedly recognized by both Military Times and GI Jobs as a leader among Military Friendly® Schools and we look forward to helping you reach your goals.
Outside Scholarships
These scholarships are awarded by an organization other than the government or university. They are available from a number of groups, organizations, and entities nationwide. These scholarships can be general in nature or very specialized and tied to the type of work you would be doing after graduation.
If you receive an outside scholarship, you must notify your financial aid office so the award can be properly reported as part of your total aid package. Failure to report awards can result in the award not being accepted or a portion of the funds having to be repaid due to overpayment.
Departmental Scholarships
Departmental scholarships are awarded by specific EKU departments. The types, size, and criteria for these scholarships will vary by department.
If you receive a departmental scholarship, you must notify your financial aid office so the award can be properly reported as part of your total aid package. Failure to report awards can result in the award not being accepted or a portion of the funds having to be repaid due to overpayment.
Foundation Scholarships
EKU is fortunate to have hundreds of generous individuals and organizations that have donated scholarship money for current EKU students from a variety of backgrounds, situations, and interests. These are referred to as EKU Foundation Scholarships. Due to the number of these scholarships and the varying criteria for them, EKU has developed a single Foundation Scholarship application.
After completing the application, you will be considered for any foundation scholarship for which you are eligible. Criteria for these scholarships vary and can include academics, major, interests, place of residence, and more.
Curriculum
Core Courses --- 42
HLS 101 --- Introduction to Homeland Security --- 3
HLS 210 --- Physical Security --- 3
HLS 260 --- Disaster Preparedness and Response --- 3
HLS 301 --- Critical Infrastructure Protection --- 3
HLS 320 --- Security Management --- 3
HLS 321W --- Critical Problem Analysis --- 3
HLS 391 --- Risk Analysis --- 3
HLS 395 --- Policy and Legal Analysis --- 3
HLS 401 --- Intelligence Process --- 3
HLS 430 --- Terrorism and Violent Extremism --- 3
HLS 441 --- Homeland Security Technology --- 3
HLS 461 --- Disaster Resilience --- 3
HLS 465 --- Unconventional Threats and Responses --- 3
HLS 495 --- Leadership and Ethics --- 3
Supporting Course Requirements --- 6
STA 215 --- Introduction to Statistical Reasoning --- 3
GEO 210 --- Introduction to Physical Geography --- 3
GEO 353 --- Geographic Information Systems --- 3
PSY 200 --- Introduction to Psychology --- 3
*Some supporting courses will count toward the General Education Requirements. See catalog for details.
Free Electives --- 35
EKU General Education Requirements* --- 37
Total Hours --- 120
Career Opportunities
The U.S. Department of Homeland Security is currently the second-largest federal agency in the U.S., comprised of 22 agencies and employing over 200,000 people. Homeland security offers a diverse range of employment opportunities. The field is ideal for individuals aspiring to work in local, state, or federal law enforcement agencies; corporate or public sector security; local, state, or federal government, and for military personnel of all ranks. Graduates of EKU's online homeland security program have a competitive edge in the job market and are prepared to work in a number of private and public sectors.
Advanced education is increasingly important in the diverse fields that make up homeland security. EKU offers one of the few programs in the nation based on a curriculum developed by the Homeland Security and Defense Education Consortium and the Naval Postgraduate School Center for Homeland Defense and Security. The Bureau of Labor and Statistics (BLS) projects protective service occupations to grow 3 percent from 2018 to 2028, which will result in about 95,200 new jobs.
Job Opportunities
Emergency Management Director
Median Annual Salary: $74,420 per year / $35 per hour
Number of Jobs: 9,900
Typical Entry-Level Education: Bachelor's Degree
Information Security Analyst
Median Annual Salary: $98,350 per year / $47 per hour
Number of Jobs: 112,300
Typical Entry-Level Education: Bachelor's Degree
Police & Detectives
Median Annual Salary: $63,380 per year / $30 per hour
Number of Jobs: 808,700
Typical Entry-Level Education: High School Diploma (Varies by agency & department- bachelor's degrees are increasingly being required)
English Language Requirements
Certify your English proficiency with the Duolingo English Test! The DET is a convenient, fast, and affordable online English test accepted by over 4,000 universities (like this one) around the world.