Master in
Master in Criminal Justice Administration
East Central University Online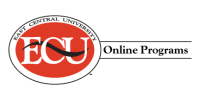 Introduction
The online Master of Criminal Justice Administration program from East Central University provides the skills and expertise law enforcement professionals need to become leaders within the field. Through an online curriculum founded on innovation, students prepare to overcome the challenges faced by real-world leaders in today's criminal justice system. Taught by educators with years of field experience, each course delivers careful instruction on essential law enforcement topics, plus advanced administrative skills that can immediately be applied to the workplace.
The program also offers flexible course schedules that allow students to balance their degree with their full-time professional and personal responsibilities. With unparalleled academic support from educators and the convenience of learning online, students explore litigation in the criminal justice system and the foundations of Native American law while learning to analyze crime patterns through advanced criminological theory. In addition, students also strengthen their professional skills in areas including decision-making, grant proposal-writing, organizational leadership, communication and research.
With a strong understanding of how law enforcement agencies function within diverse political climates, graduates complete the program fully equipped with the skills necessary for diverse leadership roles within the criminal justice field. From first-line supervisors to U.S. Secret Service agents, this online criminal justice degree establishes the educational standard for the future of law enforcement.