Summer Course in
Digital Learning, Copenhagen 2020 Summer Workshop: Designing for Climate Adaptation
Copenhagen Institute of Interaction Design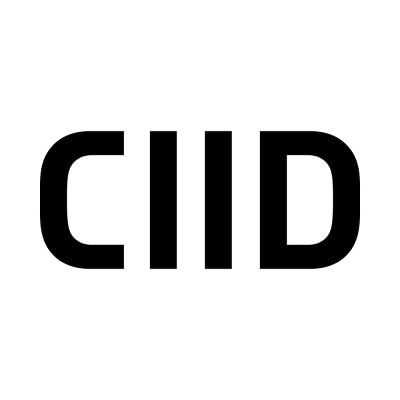 Key Information
---
Study format
Distance Learning
Tuition fees
DKK 8,000 / per course *
Application deadline
Request info
Earliest start date
Request info
* approximately 1,070 Euros per workshop
Scholarships
Explore scholarship opportunities to help fund your studies
Introduction
We live in uncertain times. The favorable climate that humanity has known is rapidly changing, with far-reaching implications for human behavior and health. It's increasingly critical to build preparedness for direct – and indirect – climate impacts and to welcome uncertainty into the design process. How do we explore and imagine possible pathways to increase our resilience and capacity to adapt?
Workshop Dates: August 3-7, 2020 (2 pm–10 pm CEST)
Faculty: Francesca Desmarais & Kelton Minor
What is this workshop?
Humanity is facing an era of multiple challenges, from pandemics to economic downturns and political instability. A central (but sometimes hidden) challenge is climate change. Yet even today we can already see signals of climate futures: more frequent, intense weather events, prolonged droughts, rising sea levels and more dangerous heat waves. Unfortunately, even under the best outcomes, we expect these impacts to intensify in the coming decades, posing challenges to health and well-being ranging from heat stress and new disease vectors to migration and disrupted supply chains.
How do we prepare for these multiple, shifting changes and the range of uncertain futures ahead?
This workshop will explore these questions and help build an understanding of the trajectories, impacts and influences of climate change. Together we will reframe the risks into opportunities and imagine beautiful futures that we can both fall in love with and be sustained by.
A central part of this workshop will be working with data—using a bedrock of climate modeling and data to help designers navigate the global uncertainty and guide well-informed local decision making. We will blend science and design to explore generative actions that people, communities, businesses, and organizations can take to craft more resilient futures.
What will you learn?
How to understand, access, and use climate data—both natural / physical data, and data on social / human behaviour.
How to understand and apply concepts of risk, vulnerability, and systems change.
How to develop ranges of concepts that are flexible to multiple adaptation scenarios and robust to uncertainty.
How to stay grounded when working within a complex, and at times distressing topic.
How will you learn it?
This week will be a mix of immersive experiences, lectures, and hands-on activities. We will take a multidisciplinary approach, combining basic climate science, social data science, design methods, and a bit of theatre and role playing. Expect full days, deep engagement in the field of climate adaptation, and a bit of personal reflection.
Is this for you?
Yes, if you work in an industry (ex: tourism, agriculture, healthcare, housing, planning, education, government) that will be disrupted by a hotter, more extreme climate and you want to identify resilient opportunities for your business or organization.
Yes, if you work in climate adaptation and want to use creative methods for generating optimistic, possible futures.
Yes, if you're a student (or just curious!) and want to explore how climate change may affect your community's future and what you can do about it.
What do you need to bring to the workshop?
Computer (with an operational video camera)
Stable Internet Connection
Notebook
Yoga Mat
Enroll now: There is a maximum number of 20 places available for each workshop, first come first served. Enrollment will be closed when the workshops are full.