Course in
Digital Learning, America 2020 Autumn Workshop: Design Thinking
Copenhagen Institute of Interaction Design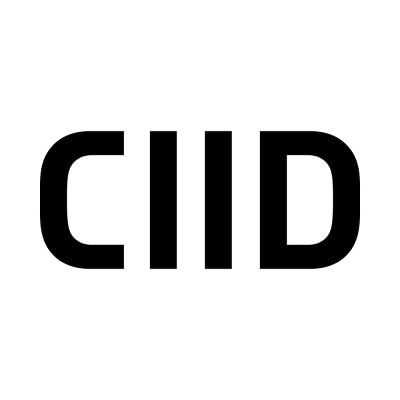 Key Information
---
Study format
Distance Learning
Tuition fees
DKK 8,000 / per course *
Application deadline
Request info
Earliest start date
Request info
* approximately 1,070 Euros per workshop
Introduction
Workshop Dates: October 12–16, 2020 (10 am–6 pm Central Standard Time)
Faculty: TBA
Location: Online
What is this workshop?
This intensive five-day workshop offers a deep-dive introduction to the concept and practice of design thinking for services, processes, and products. Understand why design thinking has become the go-to approach for innovation across industries, and learn how to apply it according to your own needs. You'll walk away with a complete toolkit for human-centered innovation and a certificate from CIID.
This hands-on course will guide you through the entire process, from understanding a stakeholder group to discovering a need to creating a solution to address it – whether it is a process, a service, a product, or an app.
During the week you will do research, create insights, and prototype and test solutions. Along the way, you'll learn practical tools to take back to your work, including research methods, synthesis approaches, user journey mapping, rapid ideation, and experience prototyping techniques.
By the end of day five, you will be ready to apply this knowledge to your own work and become an ambassador of fast-paced change inside your organization.
Lectures are spread throughout the five days and are immediately followed by direct hands-on applications, research and prototyping, and individual and group coaching along the way. We will work according to a rapid design thinking process that puts the user at the center to create actionable, business-ready experience prototypes.
What will you learn?
You will learn the basics of the Design Thinking process. Over the course, we will introduce you to a fast, effective, and broadly applicable toolkit for researching strategic innovation opportunities and prototyping digital, physical, and hybrid service concepts. Our focus is on nuanced applications specific to CIID's design practice in Copenhagen with an emphasis on techniques for practical innovation, all applied through learning by doing.
Please note: This workshop is currently undergoing changes in order to be held via remote learning. Please check back soon for a more up-to-date description of the workshop's activities.
How will you learn it?
The five days of teaching are structured around three main phases of the Design Thinking process: Understanding – Exploring – Testing
Understanding
Intercept Interviews: Tips and techniques for spontaneous, in-context, field research.
In-depth Interviews: Templates and structures for gaining deep user insights.
Research Synthesis: How to make sense of field research through clustering techniques.
User Journey Mapping: Identifying pain points and highlights in an existing service.
Exploring
Insight generation: Techniques for distilling large amounts of data and complex information into actionable insights.
Opportunity finding: How to formulate designable questions from research-backed insights.
Rapid ideation: Tools for generating large quantities of ideas and refining them.
Testing
Concept mapping: Tools for developing rough ideas into a detailed and actionable concept.
Co-creation: A powerful way to get input and buy-in from end-users by involving them in the design process directly.
Experience Prototyping: Techniques for creating and testing immersive prototypes ready for further development. Guidelines for iteration and optimal fidelity levels for rapid field testing.
Is this for you?
This workshop is open to everyone and no specific prerequisites are needed. Just log on with an open mind, a curious approach, and your hands ready to make things.
The workshop should be of value to anyone responsible for creating or delivering products and services, understanding customers and users and improving their experience, or managing such a process.
Enroll now: There is a maximum number of 20 places available for each workshop, first come first served. Enrollment will be closed when the workshop is full.