MSc in
MS in Exercise Science
Concordia University, St. Paul Global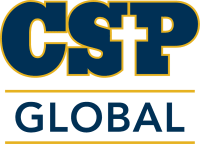 Introduction
The M.S. in Exercise Science degree online at Concordia University, St. Paul is designed to provide an advanced skill set to current and future-exercise science professionals so they may better optimize their clients' health.
Coursework takes on an integrative approach. Major topics include exercise physiology and testing, applied exercise prescription, biomechanics, nutrition, and metabolism as well as the psychology of sport and exercise.
You learn how to create safe exercise tests to then prescribe exercise programs that focus on health, disease prevention, and chronic disease management for diverse populations. You can understand exercise principles, strength and conditioning concepts, and nutritional influences on the body's physiological adaptation to exercise, and know the difference between the various research methodologies and when it's appropriate to use each of them.
By graduation, you can step into your new career in a public, private, or corporate setting with confidence. You'll know you can successfully take the right psychological approach to optimize a client's health through exercise, choosing from a number of options. You can take on new leadership roles within the industry in areas such as strength and conditioning, coaching, health and wellness, and clinical practice, including rehabilitation.
CSP Global puts you in control of your academic schedule through an accessible and flexible online format — you can study when and where it's best for you without taking time off from your current position.