MSc in
MS in Data Analytics
Concordia University, St. Paul Global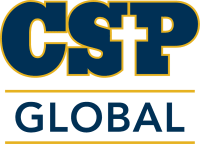 Introduction
The M.S. in Data Analytics online from Concordia University, St. Paul is ideal for those in IT-related roles seeking to learn and implement cybersecurity and defense skills in their careers. Provided by the College of Business & Technology, this innovative data analytics program combines concepts in cybersecurity, business intelligence, and data analysis.
Expert faculty in CSP Global's data analytics master's program will lead you through coursework in business technology strategy, ethics in IT, research in IT, IT project management, data science, data analytics, business statistics, decision-making in business, and big data analytics. Our program allows you to practice with the latest data analytic tools, such as Hadoop, Spark, and Splunk. In a capstone course, you'll draw upon your current work, training, or internship experience as you complete an in-depth research project relating to your passions and goals.
With advanced knowledge in IT business skills and cybersecurity, you can pursue career advancement in many roles, including a data analyst, operations research analyst, financial analyst, data scientist, statistician, quantitative analyst, and more. The M.S. in Data Analytics is also a great addition to engineering, science, or technology-related degrees.