MA in
MA in Strategic Communication Management
Concordia University, St. Paul Global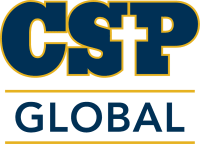 Introduction
The Master of Arts in Communication degree online at Concordia University, St. Paul teaches you to use strategic thinking and logical analysis to create solutions that solve communication challenges.
The program is ideal for students who have professional experience or career interests in corporate communication, public relations, strategic planning, or other general-management functions.
Coursework covers advanced concepts of every aspect of communication including digital, crisis, leadership, and intercultural. Media, management, and content strategies are all covered in-depth, as is what it means to be socially responsible as a corporation.
By graduation, you can use emerging technologies, lead industry innovation, and demonstrate leadership and intercultural communication effortlessly. You'll be ready for advanced management positions in communications, PR, and marketing.
CSP Global puts you in control of your academic schedule through an accessible and flexible online format — you can study when and where it's best for you without taking time off from your current position.