MA in
MA in Family Science
Concordia University, St. Paul Global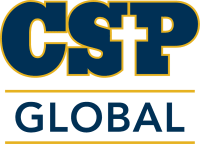 Introduction
Focus on healthy family functions. The M.A. in Family Science degree online at Concordia University, St. Paul teaches you how to plan, implement, and evaluate educational programs that focus on promoting healthy family systems through strong skills in communication, decision-making, promoting self-esteem, and interpersonal relationships. The program is approved by the National Council on Family Relations (NCFR).
Coursework covers key topics on parenting, family systems, child growth and development, family communication, and relationships, so you can prepare for helping roles that focus on maintaining healthy families.
You have the option of a certified or non-certified track. Graduates of the certified track earn the designation of Certified Family Life Educator without sitting for the exam, as the program coursework is endorsed by the NCFR for meeting all exam criteria.
By graduation, you've developed skills in scientific thinking and understanding human thought, behavior, and family interaction. You're able to provide invaluable support and leadership within the disciplines of social work, counseling psychology, and marriage and family therapy.
Concordia online puts you in control of your academic schedule through an accessible and flexible online format — you can study when and where it's best for you without taking time off from your current position.
CSP Global accepts up to 90 transfer credits, so you can earn your degree faster and advance your career sooner