MA in
MA in Early Childhood Education
Concordia University, St. Paul Global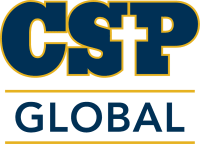 Introduction
Advance your career in early childhood education. The Master of Arts in Education — Early Childhood Education degree offered online at Concordia University, St. Paul, teaches you to think critically, communicate effectively, and solve the many challenges of early childhood education pragmatically.
Coursework focuses on strategies and best practices that are rooted in theory and philosophy and supported by research. All coursework addresses the standards set by the National Association for the Education of Young Children (NAEYC) for advanced professional preparation.
By graduation, you can interpret, evaluate, apply research, and connect theory to practice related to all areas of early childhood education to improve learning outcomes and the business of early childhood education.
CSP Global puts you in control of your academic schedule through an accessible and flexible online format — you can study when and where it's best for you without taking time off from your current position.