MA in
MA in Criminal Justice
Concordia University, St. Paul Global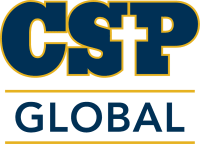 Introduction
Graduates from the M.A. in Criminal Justice Leadership degree online at Concordia University, St. Paul earn the highest salaries among alumni from Minnesota colleges and universities. This powerful program positions you for leadership opportunities in criminal investigation, forensics, security management, and many other areas.
You'll connect with experienced faculty to study applied ethics and contemporary issues in criminal justice leadership while learning about research methods, how to access resources, and correctional design.
By graduation, you're ready to take on titles such as a corrections supervisor, profiler, police supervisor, forensic examiner, or emergency management director.
CSP Global puts you in control of your academic schedule through an accessible and flexible online format — you can study when and where it's best for you without taking time off from your current position.