BA in
BA in Liberal Studies: Elementary Education Licensure
Bay Path University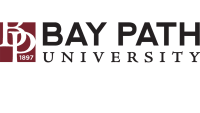 Introduction
Unlock your full potential as an exemplary educator with the online BA in Liberal Studies: Elementary Education Licensure program from The American Women's College of Bay Path University. This program accommodates your schedule in a virtual classroom created with flexibility in mind.
Courses are taught by experts and meet the requirements for licensure by the Massachusetts Department of Elementary and Secondary Education. Graduate ready to become a leader and make a difference for your students.
The accelerated format of the online Elementary Education licensure program and our flexible transfer policy allow you to achieve your goals faster. TAWC accepts up to 90 credits from prior coursework and professional, volunteer, or military experience.
All degree-seeking students also participate in our We Empower Learners and Leaders (WELL) program. WELL allows you to develop leadership, collaboration, creativity, and empathy — key traits of leaders who excel.
SOUL, our award-winning interactive learning model, creates a personalized learning environment and customized support strategies for every student. Learn from expert faculty and build career-ready skills on your schedule through a convenient virtual learning platform.
TAWC also offers career services from enrollment through graduation and beyond to help you choose the right program, prepare for job interviews, and more. Our comprehensive support prepares you to succeed in our complex global society.
Take your next step now.