Doctorate in Project Management
Atlantic International University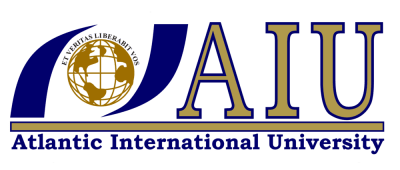 Key Information
---
Languages
English, Spanish, Portuguese
Study format
Distance Learning
Tuition fees
USD 350 / per credit *
Application deadline
Request info
Earliest start date
Request info
* graduate credit
Introduction
Doctor of Project Management (PhD) at AIU
The Doctor of Project Management (PhD) goal is to provide the students with the necessary expertise to assume strategic leadership roles in leading projects through the use of theory and practice. The program will help students develop core strategic areas of required expertise such as knowledge management, project management leadership, and ethical procurement. The Project Management program is designed to advance the professional development of experienced management graduates and professionals in the project management arena by extending their knowledge and equipping them with broad research and process project management skills, enabling them to make a key leadership contribution to their chosen fields.
Watch and learn more about AIU today!
Curriculum
AIU's Doctorate degree in Project Management goes one step further by allowing students to study and research multiple key areas of computer science to develop a unique foundation of practical knowledge and computer science theory.

Your AIU Distance Learning Doctorate program in Project Management will be a custom-made program, designed just for you by you and your advisor. This flexibility to meet your needs is seldom found in other distance learning programs. Our program does not require every student to study the same subjects and use the same books and other learning materials as every other student. Instead, our online Doctoral programs are designed just for you. They are individually designed to meet your needs and help you to reach your professional and personal goals.

Important: Below is an example of the topics or areas you may develop and work on during your studies. By no means is it a complete or required list as AIU programs do not follow a standardized curriculum. It is meant solely as a reference point and example. Want to learn more about the curriculum design at AIU? (Course and Curriculum)
Core Courses and Topics in Project Management:
Information Technology Management
Statistical Analysis
Project Procurement
Ethics
Organizational Theory
Project Management Leadership
Project Law
Project Feasibility and Selection
Human Resources
Communication Management
Time, Cost and Quality Management
Risk Management
Orientation Courses:
Communication & Investigation (Comprehensive Resume)
Organization Theory (Portfolio)
Experiential Learning (Autobiography)
Academic Evaluation (Questionnaire)
The fundament of Knowledge (Integration Chart)
Fundamental Principles I (Philosophy of Education)
Professional Evaluation (Self Evaluation Matrix)
Development of Graduate Study (Guarantee of an Academic Degree)
Research Project in Project Management:
Doctoral Dissertation Project
MBM900 Doctoral Proposal
MBM902 Doctoral Dissertation (15,000 words)
Publication: Each Doctor of Project Management graduate is encouraged to publish their research papers either online in the public domain or through professional journals and periodicals worldwide.