BSc in
Online Bachelor of Science in Business Administration (BSBA)
Apollos University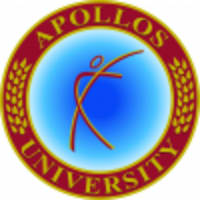 Introduction
Apollos University's School of Business offers the 100% Online Bachelor of Science in Business Administration degree program (BSBA) and provides the student with the opportunity to gain the knowledge and tools required within the business world today. The program enables the graduate to deal effectively within an increasingly complex global business environment. It stresses skill development in the areas of management, critical thinking in decision-making, managerial finance, accounting, and economics; marketing; business law; cultural awareness; and business ethics. The program makes use of case studies and actual business problems. The capstone strategy course allows the student to reflect and utilize the knowledge and tools they have mastered in the program.
Program Outcome
The Online BSBA Degree Program objectives: The AU BSBA graduate will be able to accomplish the following:
Apply concepts, theories, and analytical methods in the functional areas of business.
Create an organizational philosophy that provides for appropriate recruitment and development strategies.
Construct goals and requirements for short and long-term financing.
Measure ethical behavior against social norms and legal requirements.
Employ correct ethical policies to business decisions and activities.
Apply managerial decision-making processes to challenges that business leaders are likely to face and recommend solutions, using critical thinking skills and ethical decision-making models.
Employ appropriate leadership styles and strategies based on the situation.
Demonstrate effective collaboration and teamwork skills.
Level and Type of Research Required: Bachelor Level
Mastery and application of quantitative and qualitative business research methodologies involving real-world case studies and academic research assignments throughout the completion of the core curriculum of the bachelor's degree programs.