MSc in
Master of Science in Business Intelligence (MSBI)
American Sentinel University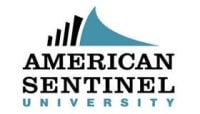 Scholarships
Explore scholarship opportunities to help fund your studies
Introduction
Program Overview
The Master of Science in Business Intelligence (MSBI) program is a professionally oriented program which develops the diversified analytical skills and competencies required gain insight and intelligence into the in the operations of a modern business enterprise.
The Business Intelligence program is designed for students seeking to acquire a higher level of knowledge and understanding of business operations. Students will acquire the key analytical skills needed define and implement key performance metrics across business units. Further, students will learn to use tools such as Six Sigma to identify business processes ideal for improvement. With a focus on quantifying business operations, students will learn to tell a business story using verifiable numbers. Business intelligence is about using data to understand and improve operations. This program teaches those key skills.
The MS in Business Intelligence program courses are open for enrollment once a month.
Program Objectives
The objectives of the online program are to provide students with:
Identify and understand the functional areas of business intelligence.
Develop analytical, critical thinking, and interpersonal skills applicable to real-world problems.
Apply sound analytical skills and business principles to decision making with respect to operational and strategic activities.
Develop sound financial planning, reporting, and information models which satisfy regulatory considerations such as Sarbanes-Oxley.
Develop corporate dashboards which utilize key performance indicators which managers and workers can use to improve day-to-day business operations.
Use a framework such as Six Sigma to analyze all aspects of business operations and find and implement quality-control improvements and efficiencies.
Recognize and solve potential risks and put in place policies and procedures which minimize the impact of business interruptions.