How New Skills in Data Analytics Can Advance Your Career
Chelsea Castonguay
Nov 30, 2021
Get new skills in data analytics to advance in your career
For those looking to advance their career in data analytics, there are a few steps you can take. Work with a mentor who is familiar in the field, as well as with the new trends to help bring you up to speed. Or, you can delve into the areas that are coming up, and figure out which skills you need to brush up on, or add to your resume. Research shows that nearly 70 percent of U.S. executives say they prefer job candidates with data skills and demand is set to increase amid digital transformation. Therefore, you might find yourself wondering what these critical skills are.
Those hoping to stay at the top of the pack should have advanced skills in Structured Query Language (SQL), Microsoft Excel, R or Python-Statistical programming, machine learning, critical thinking, be strong at data visualization, and have excellent presentation skills.
Data analytics career paths
Fortunately, data analytics is a sector with a lot of potential for career growth, movement, and advancement for those who are motivated to do so. For those looking for an opportunity to to create their own hours or have a flexible schedule, starting out as a freelancer or consultant is a great way to get a foot in the door. Also, according to Lauren Stewart on Thinkful, "Consultants enjoy maximum work flexibility paired with hefty salaries." After gaining experience, the next step is generally to move into a managerial role. Those who demonstrate commitment to their companies, as well as continue to hone their skills, may land a role such as Chief Technology Officer.
Other titles one can hold in this career field include data analyst, business analyst, financial analyst, risk analyst, data journalist, as well as marketing research analyst, and business intelligence analyst. There are a wide array of options for a variety of interests.
How much can you make?
Return on investment, or ROI, is an important metric when it comes to selecting a career path. Fortunately, those opting for a career in data analytics will find it to be a lucrative choice. While there is a bit of a range, junior analysts can expect to start their careers earning in the low $50,000s, while those at the top of the pay tier can earn upwards of $110,000 annually.
Ready to level up those skills?
If you've come to the conclusion that leveling up is the way to help you reach your dream position in data analytics, consider the Online MSc in Data Management & Business Analytics at EDHEC Business School, a leading business school that helps students take control of their future career plans.
Academic Director and Economics Professor Tristan-Pierre Maury says of the program, "The disciplines of data and economics are constantly moving closer to one another and they sometimes even overlap. There is a real opportunity for future generations to learn to make the most of the former to supplement the latter."
The new programme is offered entirely online, which gives students the flexibility to make the courses work for their lifestyle and schedule. EDHEC Online states, "With the desire to meet the demand for flexibility from professionals and future managers, EDHEC Online is mainly aimed at active professionals who want to acquire new skills in order to boost their professional career through high-level diploma training, accessible anywhere, anytime."
From bachelor's to master's programs, there's something to fit everyone's professional aspirations. While some of the modules are compulsory, students are also given the opportunity to choose classes that are geared towards their interests and career goals.
EDHEC works in collaboration with several other prestigious and well-known schools, such as Imperial College London, with the goal of revolutionizing "distance learning diplomas by combining technological and pedagogical know-how." As a result, students who leave the programme with a diploma are prepared to enter the workforce with the knowledge and hands-on experience necessary to make them a valuable candidate and employee.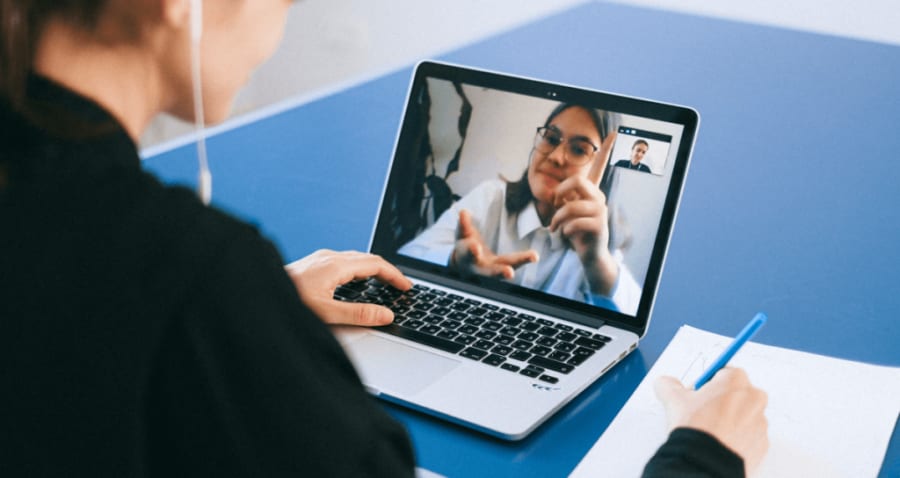 Business benefits of digital transformation
It's hardly a secret data management and how we analyze the information provided is changing rapidly. Small and large businesses alike had to adapt swiftly in the face of the COVID-19 pandemic, and EDHEC rose to the challenge. Student Erdem Cinar, who had worked in the pharmaceutical industry for over 15 years, realized the need to broaden his horizons when everything made the switch to digital.
After realizing companies could no longer ignore the implications of the changing way data was being utilized, going back to school made the most sense. Erdem said, "You must adapt to the future and make sure you become proficient in understanding data, ask the right questions, learn artificial intelligence techniques and managerial decision-making skills."
As a result, he joined the Online MSc in Data Management and Business Analytics. As companies of all sizes are using data to transform operations, attract customers, and build growth, and any business failing to do so will likely fall behind competitors, it's critical those working in the industry have the skills to keep up.
EDHEC graduates are able to successfully navigate the changing landscape of business. They'll also be able to understand the top business benefits of using the newest data analytics tools, as well as convey those to their employers and clients.
Giovanni, an online Master's student at EDHEC, chose the school because: "In the field of finance, EDHEC is very well known, so choosing the EDHEC Online Master seemed to be the most logical choice."
Revolutionizing online business education
While students expect the same high level of quality when it comes to their education, they won't be sacrificing that quality for the convenience of online learning. In order to ensure their students are earning the best education possible, EDHEC is one of the cofounders of "the international alliance Future of Management Education (FOME)," Through this partnership, EDHEC "is working with some of the best business schools in the world to revolutionize distance learning." As a result, students have access to a diverse range of educational opportunities and experiences, designed to give them everything they would get should they attend in-person courses.
Though the world is changing fast, EDHEC and their online programmes are there to empower students to keep up. With up-to-date technology to make accessing online courses easier, as well as hands-on opportunities to gain practical, real-life skills, it's no wonder students are drawn to the online programs. As data analytics continues to shape the way businesses operate, and how information is processed, those who have spent the time to improve and grow their skills are sure to reap the benefits.
Article written in association with EDHEC Business School.

Chelsea Castonguay
Chelsea is a Student Affairs expatriate, who now works as a freelance writer and editor. She homesteads in a small town in rural Maine, USA. She enjoys hiking, fishing, cooking, reading, all things Laura Ingalls Wilder, spending time with her family, and chasing her black lab puppy, Cash.