So if you are planning on a business career, a comprehensive understanding of digital business can have a significant impact on your future. Here's a closer look at what all business students should know about digital business, along with one school which can help students position themselves to lead in the digital business world.
What Is digital business?
A 2018 Tech Pro Research survey revealed 70 percent of companies either had a digital transformation strategy in place or were working on one. While workforce digitalization was a priority two years ago, the pandemic turned it into a necessity. As countries all over the world went into lockdown, businesses were forced to adapt with digitalization at the center of it all. No longer were digital strategies a way to gain the competitive edge; they were the key to survival.
Which begs the question. What is digital business? Gartner defines it as "the creation of new business designs by blurring the digital and physical worlds," while McKinsey asserts it should be "seen less as a thing and more a way of doing things."
Digital experience platform Liferay drills down more deeply with its definition. "Digital businesses use technology to create new value in business models, customer experiences and the internal capabilities that support its core operations. The term includes both digital-only brands and traditional players which are transforming their businesses with digital technologies," Liferay explains. Liferay also sets forth key characteristics in digital business, including the following:
Using existing technologies for a variety of purposes, including trimming costs, collecting data, and delivering a better customer experience

Embracing the concept of digital transformation along with the cultural shift it mandates

Exploring new business models which keep the customer experience at the center
Liferay also clarifies the difference between e-business and digital business. While the former uses technology to support existing business models, the latter focuses on how technology can create new and differentiating value for organizations.
Digital business in the COVID-19 era
So digital business has become more important than ever all over the world due to current events. In a recent East African Business Week article, Central Bank of Kenya Governor Patrick Njoroge discusses the many ways digital services were a "lifeline" for people during lockdowns. "Digital finance has been essential to facilitate many of these processes, enabling people to pay for goods and services, receive compensation for their work, access social-assistance payments, and secure financial support, such as bank loans, for their distressed businesses," he explains.
Digital business will continue to play a critical role as the world attempts to recover and rebuild in a sustainable way. A recent HRnews piece identified five changes we can expect to see in business finance management in the post-COVID World. All five involved digital and tech, including the following:
Accepting and quickly adapting to the digital finance solutions

Ensuring economic inclusion by educating society about living in a cashless world

Increased attention on risk management within the context of the shift to digital

A move from face-to-face financial serves to 100 percent digitalization

More fintech opportunities as well as increased connectivity of financial services into business applications
With digital and the future of business inextricably intertwined, the mandate is clear for aspiring business leaders: technical understanding will be an invaluable skill.
In a recent Forbes article, GridGain Systems Founder and CTO Nikita Ivanov underscores the importance of fluency in data and analytics regarding terms like "data warehouses," "data lakes," and "data hubs," which are used interchangeably by nonspecialists -- often resulting in confusion. In understanding these terms, business leaders can harness the full power of the data available to them in order to leverage them into real-time, 360-degree actionable insights, Ivanov explains.
This same principle carries over to all aspects of digital business. "As digital technologies offer new ways to connect, collaborate, conduct business and build bridges between people, it touches the core of all business functions and even the ways organizations are managed," says Forrester principal analyst Nigel Fenwick.
Wondering which business skills will be most sought-after in the new digital age? Strategy and planning, analytics, digital marketing and social media are just a handful of the valuable and applicable skills tomorrow's organizations will be looking for in candidates.
A digital business degree for the digital world
Given the business world's constant state of evolution (and revolution), it follows that business education will look different to what it was 20 years ago, 10 years ago, or even a year ago! One business school on the cutting-edge of this wave is Barcelona's MIA - Digital University.
Offering masters, certificate, and executive training programs in fashion and luxury, business, computer science, marketing, and education, the university's curriculum has been carefully designed to imbue students with the knowledge and competencies they will need to build successful careers as entrepreneurs, managers, and business leaders at top European and international companies.
In addition to utilizing the latest educational and technological tools, this international business school provides students with the newest skills and competencies needed to capitalize on the most cutting-edge digital technologies, so they can succeed in various industries in today's fast-moving and demanding job market. All of its programs imbue students with a global view of business, emerging economic sectors, and digital technologies. Further enriching the experience is the opportunity to learn as part of a vibrant community of international students and professionals.
One of MIA - Digital University's differentiating factors is the opportunity for both blended learning and 100 percent online study. For students opting for the latter, a flexible and interactive format with a robust learning platform and strong practical learning component further support students in reaching their goals.
The experience of the students speaks for itself. MIA - Digital University Master Global MBA graduate Fabrizio Rodio says, "The courses I attended during the Master met my career expectation and the knowledge and skills I achieved allowed me to further my potential in my passion and goals."
Valentina Galluzzo, a graduate of MIA - Digital University's Master in Management and Marketing in Fashion and Luxury, adds, "MIA University offer[ed] me the chance to learn beyond the classroom boundary. The university stimulates students' personal growth through various interactive activities and I always receive[d] the support from my professors and tutors."
"Digital business is changing the way organizations use and think about technology, moving technology from a supporting player to a leading player in innovation, revenue and market growth," Liferay asserts. Professionals in all industries with digital business skills will be uniquely positioned to lead their organizations in navigating the way forward in these changing times. If you want to be among them, studies at MIA - Digital University can have a tremendous impact on the trajectory of your career.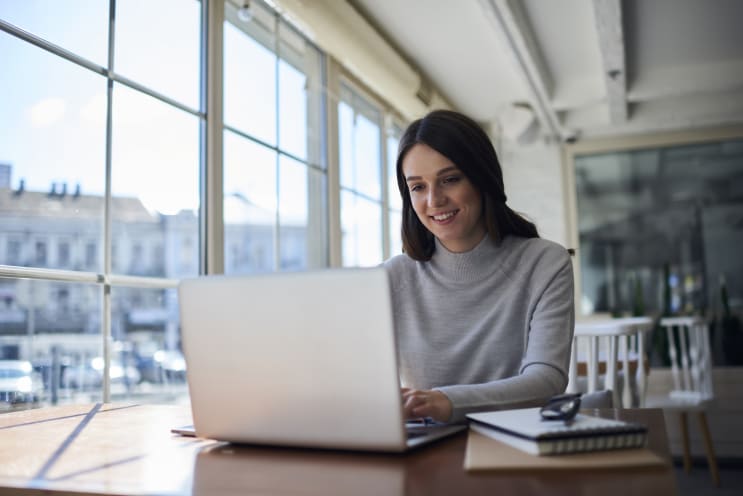 Article written in association with MIA - Digital University.