However, having a degree is still critical for achieving more in life. According to the Association of Public & Land-Grant Universities in the United States, college graduates "earn about $32,000 more than those whose highest degree is a high school diploma." Over time, the income gap is widening. Increased access to higher education decreases unemployment, poverty, crime, and smoking rates. Education also increases public engagement to the benefit of society, such as participation in voting or volunteerism.
Therefore, this begs the question, what should we do to achieve sustainable education with access for all who want it? Additionally, how do we solve the current problems preventing this from happening? To start, we'll explore key challenges to growing global involvement in higher education, and what we can do about it.
Price
Many students cannot access higher education. There are a variety of reasons for this, but one of the most pervasive is price. Traditional education at the university level is very costly, even for residents in countries with advanced economies. In developing countries, tuition can be more than a family's annual income. Additionally, many students are beginning to feel as though they aren't getting enough value out of their educational experience.
For example, TheStreet discussed the outcomes of a poll performed by TestMax of 3,000 college graduates, and learned "74% of undergrads feel they have overpaid for their education by an average of 57%," According to TestMax, "Students overwhelmingly feel that tuition is about 50% too high relative to their income-earning abilities." With costs of education increasing while return on investment decreases, students are beginning to seek alternatives.
What to do about it
With student loan debt reaching critical levels in some places, and limiting access for some students, making the right choice is important. Therefore, finding a university experience that's affordable for the student is critical. This can include community college, online universities, and free courses.
Between 2008 and 2012, the alternative education space was revolutionized by platforms sharing a common philosophy: to provide the broadest possible audience with access to high-quality courses. Students can earn online certificates, undergraduate degrees, and postgraduate degrees.
While some of these courses have fees a student can incur to obtain certificates or proof of completion, the fees are significantly less than that of a traditional university.
Access
Another issue in achieving higher education is availability and accessibility. Many in developing countries simply do not have access to conventional education opportunities, even though they can afford to pay. Additionally, many adults find themselves unable to pursue a traditional course of study due to caregiving and job responsibilities. This lack of access poses a problem for education in terms of sustainability, because sustainable and equitable global growth is unlikely as long as access to the benefits of lifelong education are out of reach to the majority of many populations.
What to do about it
According to InsiderHigherEd.com, one of the many ways higher education institutions can make themselves accessible to students is to offer enhanced student support services. Many students leave school not just because they can't afford it, but also due to significant life changes or difficulties. Therefore, institutions should consider offering higher levels of support to their students. At Atlantic International University (AIU), students are considered to be individuals, meaning their personal needs are also considered in regards to planning their curriculum. This means students will get the support they need to find success in achieving their degree.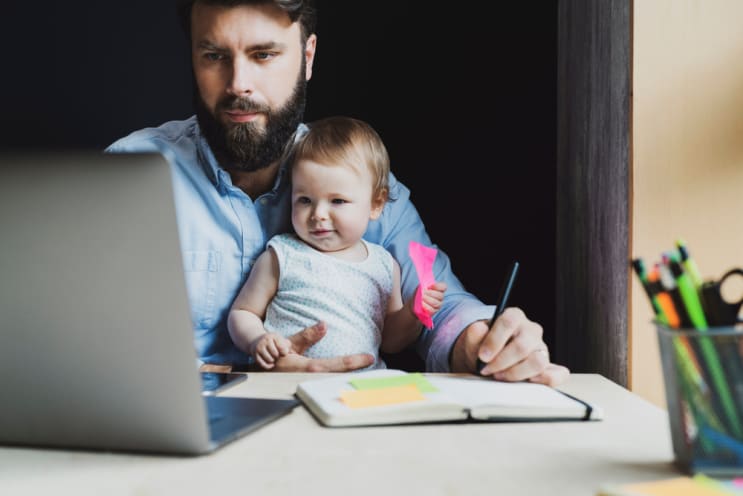 Relevance
More frequently, students are finding themselves questioning if their degree is worth it, or feeling a need to return for further education. Students wish to see the direct benefit and realistic application of an education program to better their life. With accessibility and cost being major prohibiting factors, students want reassurance that their degree will prepare them for life outside of education. The question is, how can an institution guarantee this? AIU believes they have the answer.
What to do about it
Atlantic International University remains at the forefront of the push for sustainable education, offering undergraduate and postgraduate degrees, postdoctoral programs, certificate programs, and associate programs. At AIU, the distance learning programs are individually tailored to students' needs, meaning they do not pay for things they do not need, and they can make sure their experiences will be relevant with their chosen fields.
Distance Learning programs at Atlantic International University are custom-made programs built by students and their advisor, tailored to each specific student. Not every student is expected by their curriculum to study the same subjects or use the same books as other students. Their online programs are planned only for you instead. Students follow a theory into practice model, which encourages an open exchange of ideas and data. This prepares students for entering the workforce feeling prepared and confident.
What makes AIU different?
What's different in AIU's approach? Students are encouraged to think about their "dream life"; goals, personal, and professional ambitions. To reach those goals, AIU students are asked to consider how they would like to contribute to their society and culture.
Programs are based on realistic, theoretical learning by inspiring students with this awareness and intent. AIU strives to move beyond textbooks, with a customized virtual campus with 25 powerful resources available to improve the learning experience, and create students who are doers, unafraid to take on challenges.
Article written in association with Atlantic International University.