The onset of online learning
Remote learning isn't an entirely new concept. In fact, it dates back 130 years to the days of correspondence degree programs in the UK. Over the next 100 years, variations on the theme emerged in the form of radio and television-based distance learning options. It wasn't until the early 1990s, however, that remote learning via the internet began. Over the next decade, online learning went more mainstream with more colleges and universities offering coursework across a comprehensive range of subjects and degrees.
As with all forms of education, online learning has evolved over the years with the introduction of new methodologies including mobile internet, augmented reality, podcasting, and learning analytics. Gamification, user-created content, library digitization, ebooks, online video, virtual classrooms, the cloud, tablet computing, learning through social platforms, MOOCs and wearable technology have further changed the face of online learning. Each of these changes has improved and enhanced both the delivery methods itself and the student learning experience.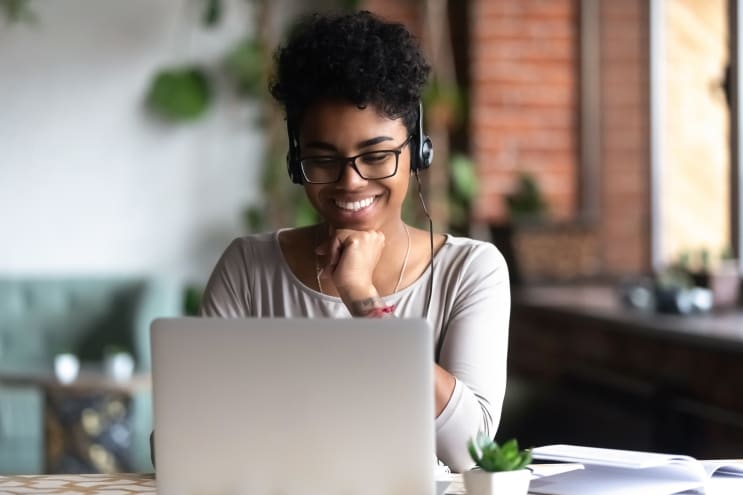 A boost to student learning
There's no denying that there were stigmas and misperceptions about online learning in its infancy. However, a growing body of evidence -- and newfound understanding of its effectiveness -- points to its profound usefulness for today's students and society at large. "Online degree programs can advance diversity and inclusion by meeting growing demand for higher education, lowering costs, and attracting non-traditional populations who could not attend a residential degree program," researchers propose in a paper for the academic journal Social Science Research Network (SSRN).
In an Inside Higher Ed piece, meanwhile, Christopher Haynes asserts it's time to stop asking whether online learning is as "effective" as traditional classroom learning. "The 'effective' question is rooted in fear of disruption. We need to recognize and acknowledge continuity instead," he contends. The good news? As online universities grow in recognition and as their graduates are making undeniable contributions to the workforce, employees are increasingly more open to hiring or promoting individuals who earn their qualifications online.
In fact, according to a report by Northeastern University's Center for the Future of Higher Education and Talent Strategy, employers no longer view online credentials as inferior to other degrees. Here are some key findings from the report:
Online credentials are now widespread with more than 61 percent of HR leaders viewing online credentials as equal to those completed in-person.

HR leaders are increasingly prioritizing skills-based or competency-based hiring over degrees

Just under half of HR leaders report they are looking for higher levels of education for the same job roles due in part to new skill demands. More than 64 percent of them also believe in the need for continuous lifelong learning, while 52 percent believe the majority of these degrees will be completed online.

Industry-aligned, work-integrated learning and curricula are viewed as significant indicators of credential quality.
US News & Report also took a closer look at what today's employers think about online degrees, concluding most employers now accept online degrees and also that many will respect the time management skills demonstrated by simultaneously pursuing an education and career. Furthermore, the type of degree is only a small part of what employers look at when considering a candidate, with factors such as references, work history, and qualities such as intellect and talent also coming into play.
Choosing an online program
It's important to note that, as with all higher education offerings, all online programs aren't created equal. One differentiating factor? Accreditation. Jordan Friedman writes for US News & World Report, "Especially for lesser-known schools, employers will often verify whether an online program is accredited, meaning an outside authority ensures the program meets high standards of quality."
Mary M. Massad, division president of recruiting services at the human resources firm Insperity, adds, "The key for most of our clients and how we guide them is that the online degree is coming from an accredited program or school, and that really is the difference in what we're looking for."
Enter Unicaf and Unicaf University. Unicaf facilitates the global online delivery of Bachelor, Master's or Doctoral degrees from reputable universities in the UK, the USA, and Africa through its state-of-the-art digital platform, the Virtual Learning Environment. The VLE facilitates online studies for people living away from urban centres, for family carers and homemakers, for people with disabilities and for working professionals. Unicaf offers internationally recognised and locally accredited online degrees and short courses. Unicaf University is 'an independent, recognised university, combining the best elements of international education, offering high quality academic qualifications. Unicaf University is a licensed university in Malawi, Zambia, and Zimbabwe and is also approved to recruit students in Kenya. Unicaf University is a member of the United Nations Academic Impact (UNAI) and a member of the Southern African Regional Universities Association (SARUA). Unicaf University campuses in Zambia and Malawi are also accredited by the British Accreditation Council (BAC), based in the UK, as an Independent Higher Education Provider'.
The Unicaf online virtual learning environment (VLE) comprises many benefits for students: it is available through any mobile or desktop device, enables access to study materials and to an extensive e-library collection 24/7, regular contact with tutors and networking with professionals in different countries, a live chat service and easy online signups. The Unicaf VLE employs modern learning technologies and methods of delivery like videos, quizzes, group projects and so on, which assist learning by making it more enjoyable and interesting. Timothy Oluwaseyi, a Marketing Management student at Unicaf University, says, "The most interesting part of the whole program is the VLE part, because I got to realize I wasn't the only one learning. I got to see I was learning with other students outside Nigeria."
Unicaf's offering constitutes an exciting and unprecedented option for African students looking to enhance their educational and career prospects, at a fraction of the cost through the Unicaf Scholarship Programme. Tens of thousands of African students have benefited from Unicaf's programs, paying a mere percentage of what they would have to pay for these degrees in the UK, in Europe and in the USA.
In a Forbes article on Unicaf's online offering and its vast potential, Monty Munford proposes, "The need for such online courses instead of brick-and-mortar campuses is going to be vital in the future education of Africa's people."
If you want to be a part of the next generation of African leaders, Unicaf's accredited online programs and generous scholarships offer an unprecedented pathway to achieve your dream.
Article written in association with Unicaf.