Is the program reputable?
While business degrees are sought-after by employers, the conferring institution matters. This is especially true when it comes to online degrees. While some schools are in the earliest stages of shifting to online delivery, others have been at it for a long time – with years of experience, improvement and success to show for it. Choosing a program which puts online learning at its center of the student experience is the best way to ensure optimal results. Additionally, factors such as international degree recognition/accreditation and robust quality assurance measures speak to the value of online degrees.
What is the student experience like?
One of the primary concerns about online learning is the lack of the "student experience". While this might be a valid concern for some online programs, others have responded with the creation of dynamic learning platforms offering the complete higher education experience from wherever you are in the world. Comprising access to materials such as interactive lecturecasts, discussion forums, live Q&As and virtual office hours, access to abundant online resources, and assessments, these platforms have the potential to create true "virtual campuses".
On a related note, adequate student support is also essential – especially when you're studying from a distance. Look for programs with dedicated student advisors, study skills specialists, and other professionals who can help guide you as you progress toward your goals.
And then there's the community itself. In today's increasingly globalized business landscape, studying as part of an international community can help you gain diverse perspectives which facilitate new understanding and support more effective problem-solving.
What business programs are offered?
Online business programs offer a breadth and depth of undergraduate and graduate degree and certificate options. Furthermore, all schools take different approaches when it comes to teaching styles. While some curricula may be more theoretical, others may lean more toward the development of practical skills.
Given today's employers prioritize hands-on experience and soft skills like critical thinking, teamwork and communication, programs that acknowledge the importance of developing these – in addition to foundational business knowledge and experience – may give degree recipients the best shot at hitting the ground running in their career when they graduate.
Lastly, depending on your career goals, you may be looking to acquire a more general business education or to specialize in a particular area, such as business analytics, finance, marketing, HR, and project management. In either case, choosing a business school with an array of offerings can help you find the perfect fit.
How flexible is the program?
Online degree programs have different degrees of flexibility. Some feature synchronous learning, which means that classes meet remotely at a scheduled time. Others are asynchronous, which means classes don't meet in real-time and can therefore learn at their own pace. Lastly, some programs have a mix.
Is it affordable?
The right degree can change your life and deliver a serious return on your investment, but it must also be affordable. In addition to looking for programs with an affordable price tag, some also offer flexible payment methods, scholarships, and discounts to offset the cost.
The University of Essex Online difference
One of the longest-running online higher education providers, University of Essex Online represents a premier opportunity for tomorrow's business leaders to acquire the skills they need today. They offer a wide range of 100 percent online and part-time programs in business at undergraduate and postgraduate level:
BA (Hons) and CertHE
BA (Hons)
MSc, PG Dip and PG Cert
MBM, PG Dip and PG Cert
MSc and PG Dip
MBA
For additional flexibility, intakes are offered regularly throughout the year – apply now and you could start your course as soon as this February or March!
Every University of Essex Online program is designed to maximize flexibility in order to accommodate the personal and professional commitments of students. It also lays claim to a state-of-the-art virtual learning platform which is the beating heart of the student experience; University of Essex Online has been ranked as the top online-only provider of higher education for overall student satisfaction in the recent National Student Survey (NSS 2020).
University of Essex Online is TEF Gold-rated, the UK government's highest rating for teaching and student outcomes. They also prioritize making education accessible and affordable for all with a range of discounts and scholarships.
If you're thinking of advancing your career prospects with an online degree in business or another field, there's no better time to do so than now, and no better place to do so than with University of Essex Online.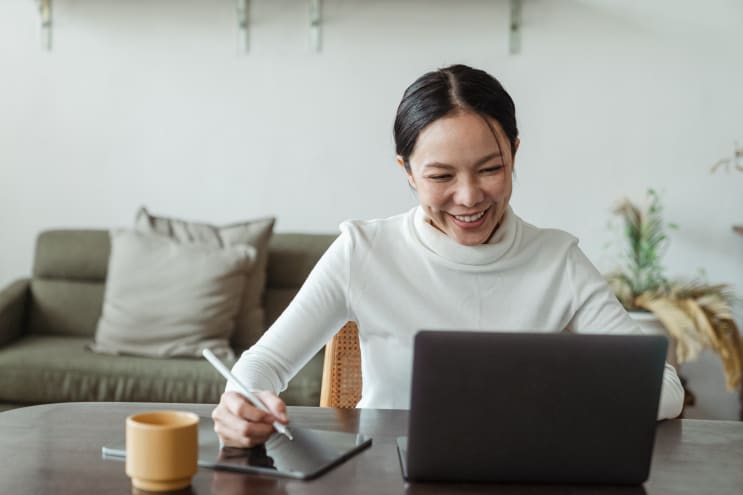 Article written in association with the University of Essex Online.