Virtual World DiscoverIES
Read more about this program on the school's website
Program Description
The World at Your Fingertips
Get credit and a global education this summer on our six-week Virtual World DiscoverIES program.
This isn't just your average, online summer school. Picture this: Studying Business Ethics with a professor in London one day, Japanese Pop Culture from a faculty member in Tokyo the next, and weekend plans to connect with your new classmates on Zoom; all from the comfort of your home this summer.
In this innovative six-week, online program, you'll choose to take one or two courses, which were handpicked to showcase some of the best study abroad classes from around the world. And with top-reviewed IES Abroad professors guiding the way, this online summer school program brings the world and global brilliance to you, wherever you are.
Classmates from various colleges and universities add to your experience both inside and outside the virtual classroom. Together, you'll take courses, participate in cultural activities, and broaden your network—an important facet in today's global, and not to mention competitive, workplace and in this summer's social environment.
We want you to feel like you're 'here', so we're offering courses to you from 'there', and at the same level of quality that we're known for.
Let us bring the world to you this summer!
At A Glance
Language prerequisites: Varies by course
Language of Instruction: English / Spanish / French
Credits: 3 or 6 credits (one or two courses)
Estimated Cost: $1,125
Upcoming Program Dates: June 15 - July 31, 2020
Upcoming Application Deadlines: Summer 2020 - June 01, 2020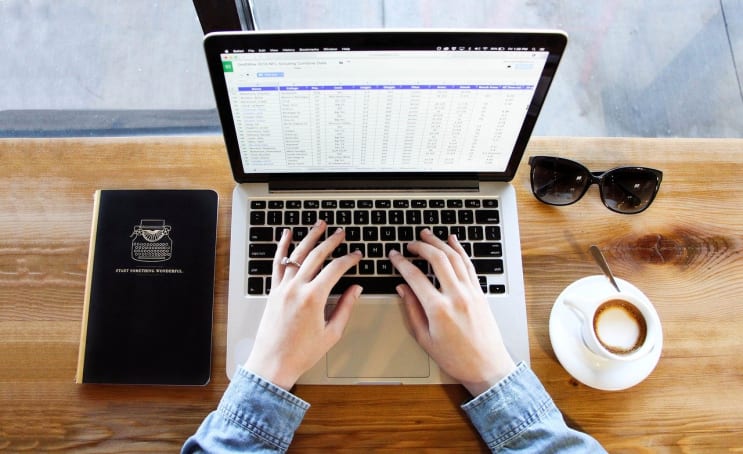 Courses At-A-Glance
AH223 - Great 20th Century Artists of Catalonia: Picasso, Dalí, and Miró (Barcelona | English-Taught)
AH/SO/US320 - Rome as a Living Museum (Rome | English-Taught)
AN362 - Japanese Popular Culture (Tokyo | English-Taught)
FI355 - International Finance (London | English-Taught)
FS/EU335 - Visiting Europe in Cinema (London | English-Taught)
HS353 - Histories and Legends of Paris (Paris | French-Taught)
IB329 - Business Ethics (London | English-Taught)
IB334 - The Business of Sports in Europe (Barcelona | English-Taught)
IB355 - Managing Fashion and Luxury Companies (Milan | English-Taught)
IB/IR393 - Leading Across Cultures: Principles and Practice (Barcelona | English-Taught)
LT326 - Indigenous Literature (Quito | Spanish-Taught)
LT340 - Modern Irish Literature: Identity, Selfhood and the State (Dublin | English-Taught)
PO370 - EU-US Relations: A Multi-dimensional Partnership (Freiburg | English-Taught)
PS/SO340 - The Psychology of Prejudice and Discrimination (Vienna | English-Taught)
SO/HE323 - Endemic Diseases & Their Socioeconomic Context (Cape Town | English-Taught)
SO/AN350 - Organized Crime in Italy: Mafias, Murders, and Business (Rome | English-Taught)
SO352 - British Youth Culture (London | English-Taught)
SP380 - Advanced Spanish Language Usage for Business (Madrid | Spanish-Taught)
SP486 - Spanish for Health Sciences (Madrid | Spanish-Taught)
Student Life
We know that a major benefit of studying abroad is making friends and connections with people from all over the world, right? And you might think that online summer courses are not where you go to make friends, but you can! In addition to connecting with our U.S. and international staff and faculty, we're also making it easy to connect with other students who are taking this online summer course alongside you from somewhere else in the world. Join extracurricular activities with the IES Abroad Virtual World DiscoverIES community throughout the duration of the course.
And don't forget, after you complete your online summer courses on this IES Abroad program, you officially become an IES Abroad alum. With more than 140,000 IES Abroad alumni in the United States and around the world, you are part of an incredibly active, dynamic, successful, and engaged community. You can stay connected with your virtual experience abroad and fellow alumni wherever life takes you next.
Discount for a Future Term Abroad
As extra motivation to study abroad IRL, students who participate in the Virtual World DiscoverIES program will receive $1,000 off a future IES Abroad fall or spring semester-length program or $500 off a future summer program. To learn more about additional funding opportunities for future on-site study abroad programs from both IES Abroad and outside resources, contact us.
Easy Application for Past IES Abroad Students & Applicants
If you've previously applied to or enrolled in an IES Abroad program, we can add an application to this program on your behalf. Rather than completing a new application on our website, submit a request to open an additional application and we'll open that application for you!
Admission Requirements
Eligibility Requirements
18 years of age or high school graduate by program start date;
In good standing at your home school;
2.5 or better GPA on a 4.0 scale (GPAs under 2.5 will be considered on a case-by-case basis);
For students attending higher education institutions outside of the U.S., IELTS score of 6.5 or higher, TOEFL iBT of 79 or higher, or TOEFL PBT of 550 or higher;
System requirements: Internet connection (broadband wired or wireless, 3G or 4G/LTE); speakers and a microphone; webcam or HD webcam;
Supported operating systems: macOS X with macOS 10.7 or later, Windows 10 (Home, Pro, or Enterprise), Windows 8 or 8.1, Windows 7, Windows Vista with SP1 or later, Windows XP with SP3 or later;
Supported tablet and mobile devices: Surface PRO 2 or higher running Win 8.1 or higher; iOS, Android, and Blackberry devices.
Application Requirements
Academic Background Information: This form asks about your university enrollment status and allows you to select whether you plan to enroll in courses for credit. If you are currently enrolled in a college or university, you will be asked to submit a copy of your unofficial transcript.
Students attending higher education institutions outside of the U.S. may need to submit English language proficiency exam results.
Last updated Apr 2020
About the School
Everything we do is about the IES Abroad student. Our profoundly passionate team of study abroad professionals believes in creating once-in-a-lifetime educational adventures that transcend expectation ... Read More
Everything we do is about the IES Abroad student. Our profoundly passionate team of study abroad professionals believes in creating once-in-a-lifetime educational adventures that transcend expectations. Our goal is to rock the world of some 6,000 study abroad students every year.
Read less
Chicago ,
Amsterdam ,
Arles ,
Auckland ,
Barcelona ,
Beijing ,
Berlin ,
Buenos Aires ,
Cape Town ,
Christchurch ,
Dublin ,
Freiburg ,
Granada ,
London ,
Madrid ,
Milan ,
Nagoya ,
Nantes ,
New York ,
Nice ,
Paris ,
Oxford ,
Quito ,
Rabat ,
Rome ,
Salamanca ,
Santiago ,
Shanghai ,
Siena ,
Sydney ,
Tokyo ,
Puerto Ayora ,
Vienna ,
Hong Kong ,
Puerto Baquerizo Moreno ,
Cambridge
+ 35 More
Less
Visit the school's website