University Master's Degree in Inclusive Education, Democracy and Cooperative Learning
Home ›
Master ›
University Master's Degree in Inclusive Education, Democracy and Cooperative Learning
Program Description
The objective of the master is to train professionals to design, implement and evaluate intervention proposals aimed at facilitating diversity in learning processes in social and educational settings for greater inclusion of people.
The master provides graduates with training in the principles and models of theory and participatory research on which inclusive, democratic and cooperative learning-based education is based, both in social and educational settings.
Likewise, the master's degree enables to analyze the factors of social, cultural diversity and derivatives of personal conditions that act as barriers. It also forms a way to plan educational practices in school and social settings that include universal measures to support inclusion so that they act as authentic educational and learning communities. It provides tools for curriculum planning and personalization , inclusive assessment processes that use a competency framework, and the development of methodological and organizational strategies based on cooperative learning that can foster an inclusive and equitable response in the classroom. Ultimately, the master's degree focuses on how to promote the creation of inclusive democratic and participatory environments in school or social settings.
Graduates will be trained to interact in global and international contexts to identify needs and new realities that allow knowledge to be transferred to current or emerging professional development fields, with the ability to adapt and self-direct in professional and research processes .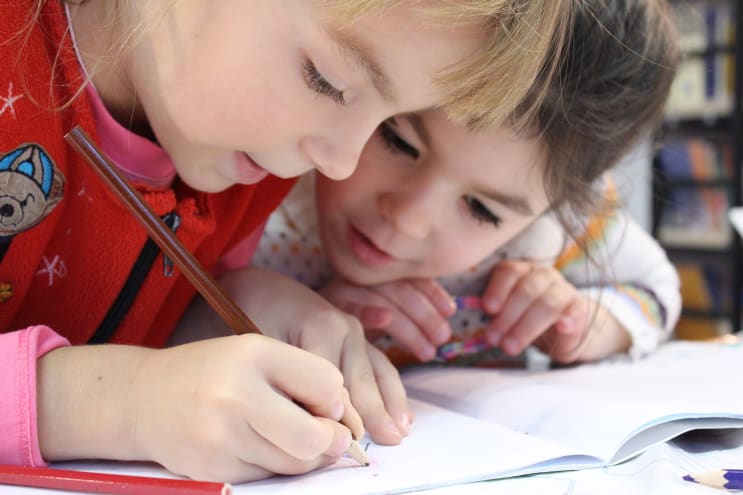 ECTS: 60 credits
Dates: from October to June
Modality: online
Language of instruction: Spanish
Orientation: Professional and research
Coordinator: Dr. José Ramon Lago (jramon.lago@uvic.cat)
Addressed to: University graduates in Early Childhood Education Teacher, Primary Education, Social Education, Pedagogy, Psychopedagogy and Psychology or other university graduates linked to education and inclusion
Curriculum
Modules
Inclusion and Exclusion in Education and Social and Educational Policies

Inclusion Research

Inclusion in Educational Centers and Communities

Inclusion in the Classroom

Inclusion and Individual Differences

Case Analysis and Final Master's Project
Access
General access requirements
You can access a university master's degree if you have:
an official Spanish university degree (regardless of level and duration)

a degree issued by a higher education institution from another state that is a member of the European Higher Education Area, which in the issuing country authorizes access to Master's Teachings.

a foreign university degree from the European Higher Education Area, without requiring full homologation, level of training Equivalent to a state official university degree and that in the country of origin empowers to access postgraduate studies.
Apart from the general access requirements, each master has some specific admission requirements and selection criteria.
Admission requirements
Meet the requirements to teach in compulsory secondary education, baccalaureate or vocational training or to access qualified training.

Have the title of diploma graduate in Early Childhood Education Teacher, Primary Education Teacher, Social Education or Graduate in Pedagogy, Psychopedagogy, Psychology or an equivalent university degree.
The University of Vic reserves the right not to teach the Master if the minimum number of students is not registered.
Selection criteria
When the number of requests for access by people who meet the requirements is greater than the number of places of teaching, the following merit criteria will be applied to select the candidates that will be admitted:
Professional experience related to the Master's degree: 30 points.

Degree of suitability of the previous degree: have the MU in Compulsory Secondary Education and Baccalaureate, Vocational Training and Language Teaching or the Certificate of Pedagogical Aptitude: 20 points.

Academic record of previous studies: 20 points

Knowledge of a third language: 10 points

Mobility during previous studies: maximum 10 points

Statement of objectives, stating the personal motivation of the candidate and the objectives that have led him to apply for a place in the master: 10 points
Pre-registration calendar
Pre-registration
1st period: from March 18 to September 16, 2020
Admission / Assignment
1st period: between May 11 and 15, 2020

2nd period: between June 3 and 10, 2020

3rd period: between July 1 and 8, 2020

4th period: between September 3 and 9, 2020

5th period: between September 18 and 23, 2020
Enrollment
Admitted 1st period: May 25 to 29, 2020

Admitted 2nd period: from June 16 to 23, 2020

Admitted 3rd period: from July 15 to 22, 2020

Admitted 4th period: from 15 to 22 September 2020

Admitted 5th period: from September 28 to October 2, 2020
The admission periods after the first will only take place in the event that there are vacant places.
Candidates who complete pre-registration on the last day of the established period will have an extra day to present pending documentation.
Professional outings
Teachers and professors in educational centers, especially attached to professional profiles of attention to diversity.

Psychologists and pedagogues who work in educational, social, health and / or community services

Social educators who intervene in institutions or services aimed at assisting people who for personal, social, cultural or gender reasons are at risk of exclusion.

Researchers, directors of services or technicians oriented to the development of research or policies on educational or social inclusion.
Last updated Mar 2020
About the School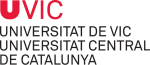 Universitat de Vic - Central University of Catalonia emerged from a regional and citizens' initiative to continue with a university tradition that goes back to the Middle Ages. UVic-UCC is a public un ... Read More
Universitat de Vic - Central University of Catalonia emerged from a regional and citizens' initiative to continue with a university tradition that goes back to the Middle Ages. UVic-UCC is a public university under private management.
Read less