Undergraduate Course - Modern Languages
Home ›
Courses ›
Undergraduate Course - Modern Languages
Program Description
Undergraduate Course - Modern Languages
The program is widely recognized by stakeholders due to the level of comprehensive academic training and professional skills in the 'to be', 'to know' and 'to know how' areas; it also demonstrates a high social impact because of the solutions in terms of communication and international negotiation in the economic, political and social fields. Our professionals work in multinational companies within the country or abroad, or are entrepreneurs (founders and owners of their own companies).
The working field comprises business communication; processes on the creation of network business contents (intranet, internet and extranet); support to CRM (Customer Relationship Management), ERP (Enterprise Resource Planning) and EAI (Enterprise Application Integration) processes; development of business intelligence and learning through communication and documentation plans; commercial and business translation, and freelance and in-house translation in the economics, financial and business fields; as well as support for the advertising, marketing and corporate image areas.
Our virtual campus has online high academic training technology with advanced interactive multimedia techniques and proper tutoring support and monitoring of the student self-learning process.

Martha Pilar Méndez Bautista

PROGRAM OBJECTIVE

To train comprehensive, competent professionals in Modern Languages with an entrepreneurial, strategic vision generating value in companies by means of managing communication, translation, and ICT both in the mother tongue and in foreign languages.
COMPETENCIES TO BE DEVELOPED BY THE STUDENT
Communicate in foreign languages in the business field.
Manage efficient communication in organizations both in the native tongue and in foreign languages.
Adapt business documents, and business and strategic plans in foreign languages by translating the business, financial and legal documents supporting the internationalization process of companies.
Manage information systems in various languages by using technology tools, thus facilitating communication and contact with internal and external clients.
Act ethically and with social responsibility towards different social, cultural, economic and political realities.
Develop sustainable business opportunities, and lead projects aimed at generating economic and social value.
Communicate effectively in multidisciplinary and multicultural environments.
Apply knowledge in various contexts to solve current problems.
Manage technology tools in practice.

HOW DO WE DO IT?
With an academic staff trained in teaching, and with academic and business experience, thus making the learning process easier.
With a flexible curriculum favoring the development of the critical and autonomous thinking of students.With a curriculum that might be organized on ten-week cycles, thus allowing you to go at your own pace and registering additional study units.
By using an autonomous learning model combining independent learning periods with interaction with contents, teachers and fellow students, as well as with face-to-face and virtual meetings. By prioritizing interaction through virtual environments providing the means enough to allow permanent real-time communication (videoconferences) and/or through forums, interest groups, and email.
By advising and accompanying students through the virtual campus and the virtual classrooms, thus having access to the services as follows: virtual library, forums, contents, online assessment, reports and papers delivery, bulletins, and electronic boards.
By offering the possibility of studying anywhere without being forced to go to the University facilities.
Last updated Nov 2017
About the School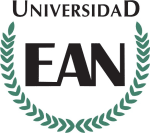 EAN University is a Colombian high education institution located in Bogotá's Metropolitan area. At EAN, students experience diverse activities for their professional development.
EAN University is a Colombian high education institution located in Bogotá's Metropolitan area. At EAN, students experience diverse activities for their professional development.
Read less