Undergraduate Course - Economics
Program Description
The Economics virtual academic program emphasized on finance, is one of the first virtual academic programs offered in Colombia in this academic field. Besides seeking a response to the business needs of our country, it also aims at developing its academic activities with the purpose of training enterprising professionals throughout the country. This academic program pretends to train professionals in economics under a new vision adaptable to the changing world economy, and integrate regions in the academic training process of this kind of programs.
Universidad EAN offers this program for the purposes as follows:
Train professionals in economics for them to be able to master, amongst other, financial management techniques so necessary to work both in the public and the private sectors, as well as have traditional theoretical and analytical academic training.
Prepare new professionals holding an international vision for them to be able to put production and exchange phenomena, applicable to the new international order, in a wider dimension, that is, competent economists able to properly respond to new challenges.
Train finance-emphasized economists thinking of starting-up any business and seeking to develop their municipality, region, and country. This is possible with academic training by using technology and communication tools, thus facilitating and improving academic and professional quality.
This academic program seeks to adapt itself to the State project of the Colombian government for our economy to approach to the First World, thus training enterprising professionals, entrepreneurs, innovators, and individuals with a critical and humanistic conception of global and national issues.
Welcome!
Devis Sarmiento Forero

COMPETENCIES TO BE DEVELOPED BY THE STUDENT


Know, understand and analyze schools of economic thought, as well as the national and international economic history.
Know, analyze and apply microeconomic analysis models in the business.
Understand the macroeconomic environment and analyze its impact on business.
Apply quantitative tools in the analysis of economic phenomena.
Understand, interpret and analyze financial information for making decisions.
Know, understand and analyze national and international markets and financial instruments.
Understand the factors related to ethics and social responsibility and their interaction with different environments.
Actively seek project and business opportunities aimed at generating social and organizational impact, and carry them out with high achievement orientation, innovation, vision, autonomy, and sensitivity to the context.
Understand and produce language on an oral, written and non-verbal basis, taking into account the context.
Collect, analyze and use information on a critical basis for the purpose of solving problems.
Use an appropriate technology in knowledge management processes.
ADDITIONAL BENEFITS
Standardization of academic credits in order to course other undergraduate programs included in the portfolio of Universidad EAN.
Access to tutoring sessions no matter where in the world students are.
Planning of study time according to personal needs and without interfering with professional or employment responsibilities.
Permanent access to communication technologies and online cutting-edge services (institutional electronic mail, videoconferences, video recordings, virtual learning objects, thematic forums, technical advice, assessments, etc.)
Permanent online access to specialized literature and national and international databases.
A methodology based on business cases and active teaching methods integrating theory and current business reality.
Advice on the development of an applied formative research project, on the design of a business plan, on the conduction of a business intervention by using the MMGO model, or on the development of an international academic experience.
Permanent accompaniment conducted by teachers with business and academic experience.
Last updated Nov 2017
About the School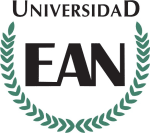 EAN University is a Colombian high education institution located in Bogotá's Metropolitan area. At EAN, students experience diverse activities for their professional development.
EAN University is a Colombian high education institution located in Bogotá's Metropolitan area. At EAN, students experience diverse activities for their professional development.
Read less