Ultimate Trading Workshop Video Course
Program Description
So, what will I learn?
How to properly learn, develop and master the crazy life skill of Trading. Once you know how to Trade, like the skill of driving, you will then be able to Trade ALL markets. Currencies, Commodities, Cryptos, Stocks and more.
How to really identify the low risk, high probability outcome trades with their pre-determined entries and exits.
Learn how to profit and pounce on falling markets. Particularly helpful for when Stocks and Cryptos start to crash soon.
How the World Financial System works.
Advanced Trading Risk Management and how to identify Banking activity in the market and to then ride the waves their shenanigans create.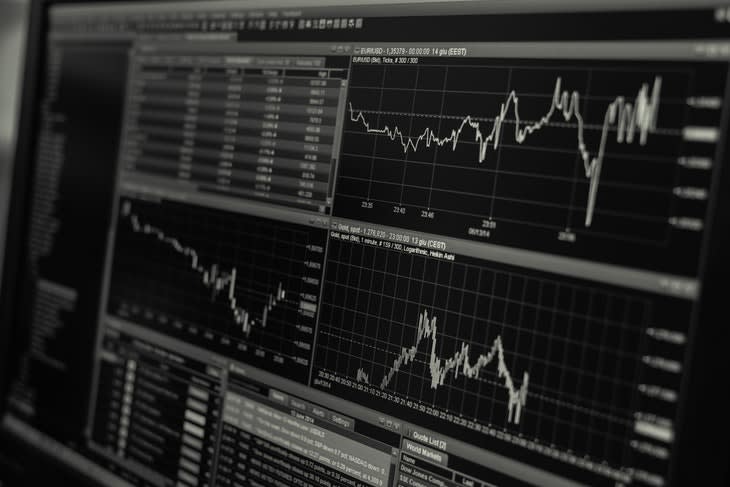 What is this course and how is it delivered?
The Realistic Trader is transitioning predominantly to an online based business. So Siam won't be holding anymore 2 Day Workshops in his house for security reasons.
Therefore he has created an Ultimate Trading course all for just £1500+VAT! All of this knowledge used to cost well over £4000.
Time to Invest in Your Future
Access to The Ultimate Trading Course.
FB community with Mentors to help answer questions.
Telegram broadcasts for all Siam's trade activity.
2 large NON-SALESFEST conferences per year with special keynotes and guest speakers.
FX updates by Siam.
All yours for just one investment of £1800
You are purchasing access to our Ultimate Trading Course for £1800 incl. VAT and receiving one month's access to our Trading Community. After your 1 month trial, you may remain as a member for £197 incl. VAT per month with no on-going contract.
P.S. Siam's Crypto alerts should more than cover this every month.
What videos are included?
Section One – Mechanics
Find out why Warren Buffett thinks that the investment industry is the only industry he can think of where the professionals' efforts subtract value from what the average person can do themselves.
'Propaganda'– Discover why reports about unemployment data, inflation figures and stock market returns are not what you think and how to use this to your advantage.
'The Silent Crash'– This is happening right now and you'll learn how your life savings and pension is rapidly losing value every single day.
'Investing 101′– The professionals want you to believe that investing is hard, you'll soon learn it's simple and that you don't need to pay a Stockbroker or Fund Manager to invest your money as they keep their commissions whether they grow or lose your money.
'The House Myth'– Despite your house going up in price over the last 10 years, it's actually crashed in value. Fact. Learn how to stop this from continuing.
'Wealth Cycle Investing'– this is why the Rothschilds and Rockefellers have been rich for 200+ years, but the Vanderbilts (once the world's richest family) are now desolate.
Can £10k of pure investment-grade Silver really buy you a UK average priced house outright mortgage free?
'The Standard Bubble Wave'– this is why history is actually a very good indicator for the future, why we're always doomed to repeat our errors and why this picture needs to be ingrained into the back of your mind whenever you invest in something.
'High probability future forecasts'– Siam's been hugely successful with his forecasts so far, see his take on the next 5-10 years and the key trends to be in.
'The Simple Secret of the Rich'– You'll be surprised how easy this is to implement into your own life. This simple explanation of your cash flow will 100% change your future finances.
'Siam's Parthenon'– Why the Greek Parthenon illustrates a key point in why 90% of the UK are poor and will continue to remain poor. This is a sad and sorry fact, but here you will learn how you can escape this pit and then help empower your own friends and family out of it.
'The Money vs Currency misconception'– why everyone is wrong when they talk about money.
'The Fiat Currency Time-bomb'– why every currency in the world right now has about 2 years left before a global currency reset occurs. You'll learn how to massively profit from this!
Einsteins '8th Wonder of the World' – if Albert warned us of exponential growth and the sheer size of big numbers, then we should at least heed his warnings. This is very applicable to our financial system and you'll be shocked when you realise just how much we're in debt.
'The Global Monetary System Change'– the world has a completely new monetary system change every 25-45 years. Discover what big event will happen in 2 years' time.
'Fractional Reserve Banking'– find out how currency is actually created from thin air and why every new unit of currency 'printed' immediately devalues every other unit of currency across the globe.
'The Federal Reserve Ponzi Scheme'– Bernie Madoff swindled $65 Billion in his Ponzi scheme, but he maintains to this day that the biggest Ponzi scheme ever created is the financial system that the FED has put us all in. Warning: This 10-minute section will 100% shock you. You will never look at the world again in the same way. But you need to learn this inconvenient truth.
'The Fiscal Cliff debacle'– see how the world's politicians haven't got a clue of how the financial system works and why they are oblivious to the debt problem we're in. You'll also see why the UK is the 3rd most in-debted nation on the planet.
'The 2008 Crash Exposed'– Once and for all, you finally fully understand what exactly happened in 2007/8 and why it's set to repeat itself again within 2 years.
'The Cyprus Wealth Grab'– Officially known asbail-inss. Why the Banks legally own your money and why they will dip their hands into your bank account during the next Banking Crisis. We'll show you how you can protect yourself from this.
Section Two – Markets
'Jargon Busting' – it's not big, it's not clever and you certainly won't need fancy terms on this course!
'The Dumb Market'– Learn why the Stock Market is called the 'Dumb Market' and why the people that play in this market are labelled as the 'Dumb Money'. You'll see why you definitely don't want to be in this category!
'Financial Weapons of Mass Destruction'– How futures and options are extremely hazardous to your wealth if you don't know what you're doing.
'The GODZILLA Market'– the largest and most uncontended market in the world. Learn why this is the easiest market to profit from and why buying stocks was so 1990s and grossly inefficient.
'Pounds Per Pip'– Discover that you could possibly teach a monkey to trade the currency market and that trading is far easier than you ever imagined.
'The Fire Triangle'– How there are 3 main ways you can analyse the markets, but you'll learn that there's one way which is hands down the best to use. You can master this one type of analysis and you'll never need the other 2.
'The Morality Trade'– See how you can profit immensely from natural disasters like the Japanese earthquake without exploiting anyone. It's extremely low hanging fruit but if this bothers you, you could always hugely profit from the next world disaster and then transfer your proceeds to charity.
Section Three – Methods
'The Line Chart'– you'll see why anyone who uses or looks at line charts doesn't know what they are doing. You'll be shocked to see that several big Fund Managers use these and as expected, their results are shocking.
'Support & Resistance'– This will become your bread and butter for trading. All of the pros completely rely on this. So you'll learn how to use this profitably.
'The trend is your friend until the bend at the end'– Remember this. Always. The real profit is whenthe market goes up or down, not when it goes sideways.
'Breaking Even'– trading is less risky than you think. You can actually set up trades which become 100% risk free. As in, if the market were to go against you, then you would lose no money whatsoever. Learn how to set up these risk free trades!
'The Standard Bounce'– the market rebounds off certain levels in 2 distinct ways. Learn how to spot them and more importantly profit from them.
'The Standard Break'– the market breaks through certain levels in 2 distinct ways. Learn how to spot them and more importantly profit from them.
'The Aggressive Gambler'– 99% of newbie traders naturally adopt the 'Aggressive Gambler' style of trading. It's completely natural to fall into this trap so you need to learn why and how not to follow other rookie traders into this pit.
'Candlesticks'– These represent all the price movements within a certain time period. You need to learn how to spot different types of candlesticks as some are very revealing in where the market will go. But the trick is not to rely on these candlestick patterns. Most rookies rely completely on them, but here, you'll learn exactly when to heed and when not to heed their signals.
'Basic Chart Indicators'– there are thousands to choose from, each scammy website claims that you can make thousands of Pounds per day by using their special indicator. Here you'll learn how to be the discerning trader knowing which indicators to use and when! Less is more in this case for sure!
'Important Chart Patterns'– Although no one has a crystal ball, there are some very important chart patterns which are almost 99% reliable and pop up on every chart. Some of these patterns can become your best friend. Pay attention to this section.
'What type of trader are you?'– There are several different types of trader that you can grow to be, however, there's only a couple which are actually successful. Here's a tip, Day Trading and Scalping are the worst types of trader you can be. This is what over 90% of traders are as over 90% of trading courses promote Day Trading. Reason? It's because that's how the Brokers get most of their commission!
'RISK MANAGEMENT'– Probably the single most important section of the course. Mastering this single discipline will make or break you, regardless of how good or natural a trader you are. Fail to understand this topic and you will never make money on the financial markets. I make sure everyone who does this course fully understands this section inside out!
'Siam's 4 most costly errors'– I've personally made a fair bit of profit from trading, but I've also lost a LOT of money in the process of getting to where I am now. Every trader has. It's just that most 'trading gurus' won't tell you about their losses! You'll learn in this section how to stay well away from my 4 biggest consistent errors!
'Dos & Don'ts'– Self-explanatory, but a very important topic. A smart man learns from his mistakes, but a wise man learns from other peoples' mistakes. I've made every mistake you can make in trading, at least twice. Here you'll learn to be the wise man.
'Dear Diary'– Having a trading journal is one of the single things I've found that separates successful traders from bad traders. Here you'll learn why and also how to manage your own journal.
'The Simulator'– Just like air force pilots spend hundreds of hours on simulators, you should too with your dummy trading account. Here you'll get your demo account all set up so you can trade the live markets with fake money.
'Hello Dave'– You can actually set your trading software up to trade for you automatically whilst you're at work. Lots of people like this idea, but this can single handedly lose all of your money if you're not careful. You will learn how to set up alerts, but not to automatically trade. This section can save you thousands in the long run.
'1 Simple Trading Strategy & 1 Simpler 1′– You will finish this course with 2 simple methods ingrained into the back of your mind so you will be able to make profits from Day 1. No fancy software, no fancy indicators, no gimmicks. Just tried and tested methods that work.
'LIVE TRADING'– Watch these strategies work in a live real time environment.
Section Four – Mindset
'Harnessing your subconscious'– Trading is 80-90% psychology. After this 1 hour session, you will never look at your life, job, business or relationships in the same way again. Some past students have accredited this single session to 'changing their lives'.
'Fear of Loss Gremlin vs Desire for Gain Gizmo'– This Gremlin has held you back for your entire life. Discover how to kill your Gremlin so that your Gizmo can help you.
'The 40/40/40 Plan'– this is a financial plan that 95% of the world population follows whether they know it or not. Find out how to escape this plan as it's the worst financial path you could ever take. Even if you are 60+ years old. It is not too late.
'Anchors & Engines'– time to lose your anchors. This will all make sense during this session.
'Siam's 3 Rules for Business and Investing'– why you need to be discerning on who you take advice from. Find out why Siam will NEVER take investment advice from an IFA or Fund Manager. And why you shouldn't too.
'The Typical Journey'– See in detail the trading path most newbies follow. After seeing this your mind will instantly alert you to step back if you start following this path.
Section Five – Meltdowns
'Low Hanging Fruit'– Learn why Stock Market crashes are a very good thing, how you can actually profit from them immensely, find out exactly what to buy and what to sell when the financial markets start to crumble again and how to protect yourself from the Banks imposing Capital Controls on your money. Siam has been dreaming of another crash since 2008, here you'll learn why he's so excited about the next crash.
'The War Trade'– Discover what you need to buy to make a fortune from when Middle Eastern war finally breaks out.
Last updated Nov 2018
About the School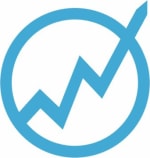 We are a booming community of thousands of positive like-minded individuals who Learn, Trade, Grow and Socialise. We focus mainly on safely capitalising on the Crypto market and in 2017, Siam's crypto ... Read More
We are a booming community of thousands of positive like-minded individuals who Learn, Trade, Grow and Socialise. We focus mainly on safely capitalising on the Crypto market and in 2017, Siam's crypto alerts made his community over £4m in combined profits.
Read less