TAGE MAGE Preparation Course
Read more about this program on the institution's website
Program Description
Are you preparing to take the Aptitude Test for Business Studies and Management (TAGE MAGE)?
Make an appointment with a TAGE MAGE prep coach and take a free diagnostic test that will give you a realistic overview of your strengths and weaknesses.
Get your best test score with Grace. Let's talk to one of our coaches to find out more about our personalized support in the preparation of your registration files for MBA programs and specialized masters, the writing of your CV as well as the management of your career in the short, medium, and long term.
All of our TAGE MAGE preparation courses include the following:
Private lessons
Video lessons
Simulated practice tests
Question banks with answers explained
Study notes on specific topics
Monitoring reports on your progress
White tests
CV / curriculum vitae review and personalized professional advice
Introduction
For nearly a decade, Grâce Education has been both an E-learning training center and an internationally renowned placement agency for students and professionals. It combines post-baccalaureate admission advice, preparation for university entrance exams, business schools and postgraduate programs with career management support to cultivate not only academic progression but also a professional development continues throughout life.
Since its inception in 2012, Grâce Education has collaborated with experienced teachers to design and deliver personalized digital internships and training to prepare for university entrance exams for high school, university and higher education candidates.
Get your best score on the TAGE MAGE with Grace
The Aptitude Test for Management Studies and Business Management, better known as the Tage Mage, is used as a selection tool for management and management studies. It is used by around fifty establishments and training courses (business schools, ESCs and universities in France) and in several French-speaking countries, to assess the level of students for admission to university programs, higher schools of commerce or cycles of continuing education. As an aptitude test, the Tagus Mage is not based on specific knowledge (literature, law, history, economics.) But on general aptitudes in mathematics, linguistics and logic. It thus makes it possible to select candidates from various backgrounds.
In addition to preparing for the TAGE MAGE test, many of our students also benefit from our internships and training courses which support them in the preparation of admission files to very selective French universities. In addition, many of these students go on to pursue great careers with the help of our coaches from Grace Education Career, Leadership & Professional Development Institute.
With a 97% admissions success rate since its inception in 2012, Grâce Education has helped hundreds of applicants gain admission to prestigious schools such as Harvard, HEC, Insead, ESSEC, EM Lyon, Stanford, Wharton and Columbia, for to name just a few.
Testimonials
" AWESOME! Eligible the first time in 2018! I did not believe it, but this preparation offered by Grâce Education and its dedicated teachers were always present to push me to the end. Thank you I will never forget it. " Anaïs, HEC
" How to combine excellence and competence! A pleasant Prepa with benevolent teachers who nourish their students intellectually and are able to give the right veins to succeed in his competition (and hands down!). " Jean-Claude, ESSEC
Last updated Oct 2020
About the School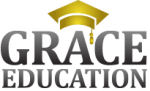 Admissions consulting, university entrance exam preparation, employment placement services, career management & leadership training for the long run.
Admissions consulting, university entrance exam preparation, employment placement services, career management & leadership training for the long run.
Read less