Sustainable Protected Horticulture: Soilless Farming Systems and Hydroponics (Online)
Home ›
Sustainable Protected Horticulture: Soilless Farming Systems and Hydroponics (Online)
Program Description
Period: from July 6 to 30, 2020

Number of teaching hours: 80

Coordinator / s: Dr. Miguel Urrestarazu Gavilán ( Universidad de Almería )
Knowledge area: Agronomy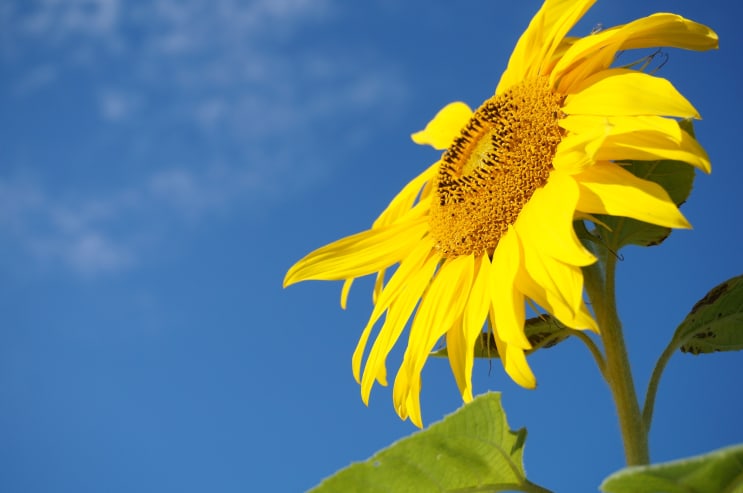 Introduction
The Universidad de Almería has more than 25 years of experience in protected horticulture and especially in soilless and hydroponic cultivation systems, as well as sustainable fertirrigation and production with zero waste to the environment. It is a universal reference of these clean and environmentally friendly farming systems. It has international collaboration in more than 50 leading countries in this area. He has trained and maintains contact with researchers, doctors, professors and academics from all corners of the five continents. It continues to lead international projects of protected horticulture agroecosystems in both scientifically and technologically settled countries, as well as in developing countries. Account and use the latest trends in university teaching with the incorporation of the most modern ICTs.
Since the appointment of our Institution as Campus of International Agrifood Excellence (ceiA3), nomination granted by the Spanish Ministry of Education, the Universidad de Almería has become an international benchmark in the academic and scientific field of this branch of science. The course presented below covers, among others, the following fundamental aspects: Fundamentals of Protected Horticulture, cultivation systems without soil, hydroponics, fertirrigation, biological control, climate control in the greenhouse, sustainable agriculture, green chemistry.
goals
Train senior technicians capable of facing the most modern challenges in the field of protected horticulture and especially in soilless and hydroponic crops

Train professionals in the sector to adequately address problems of climate control, fertigation and minimal pollution, maintaining maximum respect for the environment

Learn the methodology and techniques to make a protected horticulture agro-ecosystem as competitive as possible

Learn and use commercial climate control and fertirrigation software

Visit commercial protected horticulture facilities representative of the Mediterranean side
Contents
Modules
Module 1: Introduction and fundamentals of sustainable protected horticulture
Thematic Unit I: Bases and systems to consider in sustainable protected horticultural production
Types of protected horticultural production systems: soil and soilless systems.

Basis of production: basic laws and limiting factors in a sustainable protected horticultural system


Characterization, uses and recommendations of substrates
Thematic Unit II: The basic tool: the dissolution of fertigation

Basic elements needed: water and nutrients.

Calculation Criteria

Nutritious and recirculating solutions, irrigation water and drainage.

Interpretation, management and analysis

Nutrition and diagnosis. Fertilizers

Fertigation management

Calculation of nutritional solutions: practical examples


Practical exercises depending on the cultivation, management and quality of irrigation water available
Thematic Unit III: Infrastructure of Fertirriego
Basic elements in a fertigation system: Filters Pumps and Emitters

Basic elements and designs of fertirrigation systems: Fertilizer dosing systems, Control devices and measurement of fertirrigation and automation of fertirrigation systems

Thematic Unit IV: Greenhouse Structures and Climate Control

Greenhouse structures: advantages and disadvantages.

Climate control elements


Energy efficiency
Methodology
The face-to-face teaching activities will be held in cabinet classrooms, but all by video conference and tele-teaching. For this, the most modern visual technologies and personalized tutoring will be used (with individualized access for each student), all activities must be participatory, regardless of the type and place of activity. Under criteria of criticism and active participation of the students and the teacher-tutor-student relationship.
Connection will be required by the participants who will be given clear instructions on how to connect to tele-teaching. The practical activities correspond to:
Laboratory work.

Field in protected horticulture facilities: (i) fertigation infrastructure,

(ii), climate control.



Telematic management of fertigation equipment with its slogans with

remote

terminals

(Use of ICTs).



Cabinet work: Tutored resolution of numerical problems of climate control,

fertigation and dosage and management. All of them by video conference and tele-teaching.



Seminar work: Problems of diagnosis, evaluation and management of the limiting factors of an agroecosystem of Production in Protected Horticulture. All of them by

video conference and tele-teaching.



Exam activities in small groups and individuals. All of them by video

conference and tele-teaching.



Online assistance tutored via the internet in virtual campus. All of them by video

conference and tele-teaching.

Field visits to seedbeds and experimental and commercial farms of the different

intensive horticultural crops. With streaming connection
Professional Visits and Complementary Academic Activities
This course is eminently practical in nature and includes the following professional visits and complementary academic activities outside of classroom tele-teaching. All activities in the field can be followed in Streaming:
Visit to the agricultural region of Campo de Cartagena (Region of protected agriculture of Levante Almeriense) and El Ejido (Region of protected agriculture of West Almeriense). Companies in the sector from Seedlings to Fourth Range, through ferrigation companies and industries in the sector that give added value to Protected Horticulture.

Visit to the facilities of the UAL-ANECOOP Experimental Farm ( http://nevada.ual.es/fincaexp/

)

Laboratory and field practices at the UAL.

Professional visit to automated fertigation head system.

Professional visit to greenhouse facilities of different levels of technology and infrastructure.

Visit to the high-tech facilities of the UAL.
Evaluation
To complete this course an individualized formative evaluation will be carried out. The qualification will be necessary at least 80% of the attendance to the face-to-face sessions and the participation in class will be positively valued. The 10% will be individual or group work and the rest will be an objective test with computer means using ICTs.
Last updated Aug 2020
About the School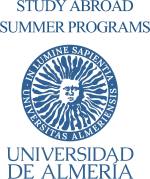 The University of Almería, Spain, organizes summer courses each July since 2013. They are designed by the most prestigious experts of the leading-edge fields of our University and are taught by Doctor ... Read More
The University of Almería, Spain, organizes summer courses each July since 2013. They are designed by the most prestigious experts of the leading-edge fields of our University and are taught by Doctors and Full Professors of proven expertise and experience in their respective areas of knowledge. All courses have an eminently practical focus and include visits to industries and companies of the field.
Read less