Story Academy - A MasterClass in Screenwriting
Home ›
Courses ›
Story Academy - A MasterClass in Screenwriting
Read more about this program on the institution's website
Program Description
A one-year, full-time distance course in scriptwriting for commercial feature films and drama series.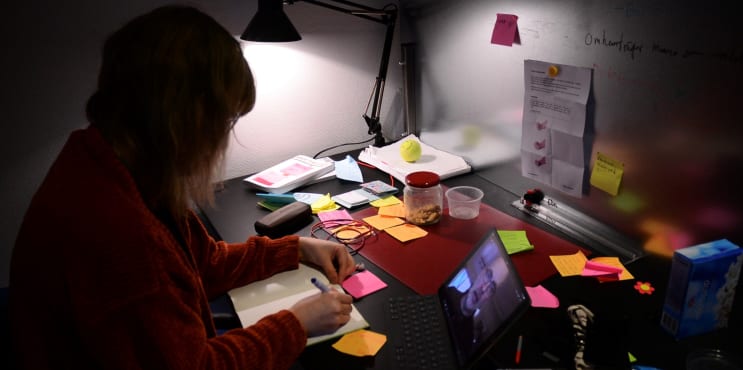 MasterClass Story is an exclusive one-year, full-time distance course for you with proven knowledge and professional experience as a scriptwriter. It provides unique opportunities, knowledge, inspiration, tools and techniques to sharpen your storytelling and advance your screenwriting career, with lectures and personal tutoring from some of the foremost and most renowned teachers in the American film industry (Hollywood).
The course encompasses:
Lectures and personal tutoring by acclaimed Hollywood teachers
In-depth studies of concept and character development
Tools and techniques that enhance the narrative and boost your efficiency
Building your platform as a professional screenwriter
Promote and pitch your script and ideas using professional sales argumentation
Three multi-day meetings – where course management, students and teachers convene for workshops and seminars
MasterClass Story is held entirely in English. The course utilizes digital communication platforms such as Zoom, Dropbox, Slack and Skype.
Central content
Concept development
How to build powerful and captivating stories
Create and present script concepts for feature film and drama series
Analyse idea concepts and form clear loglines
Narration
Build a powerful story with writing techniques developed by Hollywood's top dramatists and taught at the world leading film schools USC and UCLA
Create themes, living characters and dramaturgical structures that can captivate a universal audience.
Screenwriting
Create memorable, visually strong and dramatic scenes
Write to reach the person to judge your script
Practical techniques for building the various parts of your story
Promotion and pitch
Presentation and argumentation techniques developed by professionals
Feedback from fellow course participants and active professional film producers
Build your platform as a professional screenwriter
Practice and perfect our professional pitch
Learning Objectives
After the course, the participant should be able to:
transform ideas into a commercially viable story
write a script for feature film/drama series on demand
write a pilot section and create a pitch bible for a drama series
master classical script structure, theme, character development, conflicts, etc.
shape an outline from an idea
analyze own and others' script
sell an idea conceived by the use of pitch, loglines and one-pagers.
combine different genres
master the rewrite process: to receive and draw constructive learning from feedback
adapt to the film industry's structure and it´s specific expectations and demands on various professions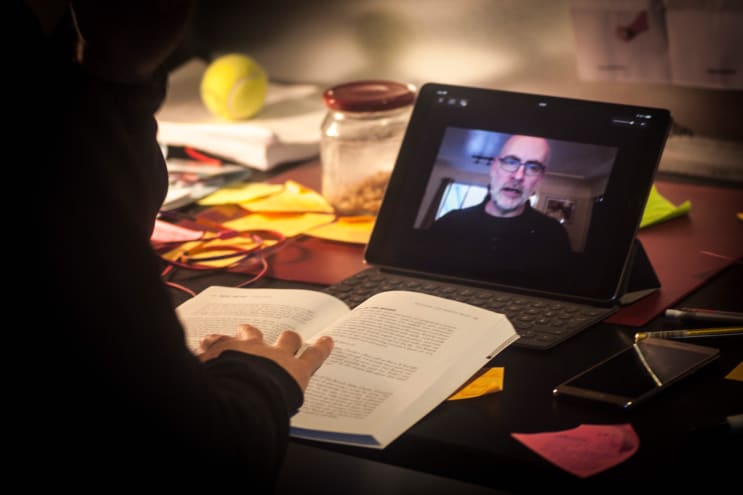 Some necessary tools you learn
Subtext
Learn to communicate subtly through subtitles — what isn't said or visible.
Midpoint
Learn the importance of a strong midpoint in the story
Point of view
Get unique knowledge in how you can work with the so-called POV (point of view) both in telling and in the actual script and how you change POV without losing the interest of the viewer or the reader who is judging your script.
Scene Writing
Learn how you can construct the structure for powerful scenes and good transitions between them.
Dialogue
Learn theories how to create a unique voice for your character, that also communicates the theme effectively.
Characters
Learn how to create unforgettable characters and how you get them to convey themes from different perspectives.
Structure
Learn several theories to structure an organic plot, in which the character/characters act out of the plot and their own role as well as personality in it.
Theme
Learn different ways to make the theme or underlying issue of the story become visible.
Action vs event
Gain tools to create active characters and the motives that they base their actions on.
Format & Stil
A badly written script won't be read by professional producers. Learn to write like a professional—and give the producer reading your script a fantastic experience so that your script can be realised!
Act 2
Most stories fail in the key part known as 'act 2' and which the course will teach you everything about.
The World
Get an understanding of the importance of creating a unique world for the story so that the themes of the film may be conveyed.
Last updated Jan 2020
About the School

Story offers educations crafted for those that aspire a career as screenwriters in the international film industry.
Story offers educations crafted for those that aspire a career as screenwriters in the international film industry.
Read less