Solar Installations and Energy Micro-networks: Fundamentals, Design and Calculation
Home ›
Energy ›
Solar Installations and Energy Micro-networks: Fundamentals, Design and Calculation
Program Description
Period: July 6 to 31, 2020
Number of teaching hours: 80
Coordinator:

Dr. Manuel Pérez García; Universidad de Almería CIESOL - Center for Solar Energy Research

Knowledge area: Applied Physics
Introduction
Iberoamerica is home to some of the regions with the greatest solar potential worldwide and many of them are already very active and relevant specific project focuses. These focuses are addressing both applications related to the generation of heat and electricity for isolated environments and other emerging applications such as the integration of solar and photovoltaic plants in national and regional distribution networks, water treatment or industrial process feeding and productive. To this, we must add the demonstrated involvement of institutions and governments in the fight against climate change, as reflected by the adherence of almost all of the Latin American states to the agreements of the derivatives of the different summits of the United Nations on Climate Change and the increasing adoption of initiatives to promote and finance these types of sources in their national laws.
It is therefore an unstoppable process and it may be of interest to offer future Latin American engineers and professionals the opportunity to take advantage of the experience in this area of Spanish research centers and universities. This interaction also has the advantage of its bidirectionality since, this type of process serves for the Spanish centers to improve their capacities through the requirements and experiences from the projects developed in Latin America.
The CIESOL (www.ciesol.es), Solar Energy Research Center, is a mixed center of the Universidad de Almería and the Solar Platform of Almería (www.psa.es). Founded on the basis of an agreement signed in 2006, it gathers more than 25 years of experience in collaborative projects between both institutions. Although the center is primarily dedicated to applied research activities in the field of solar energy, the available infrastructures and the experience accumulated by its staff allows it to address, in addition, specific training activities in 3 modalities: 1) training of doctoral students who begin his research career, 2) support for regulated academic activities in undergraduate and master's studies of the Universidad de Almería and 3) the realization of specialized courses at the request of companies or institutions. Related to the course contents, the center has specialists in modeling, advanced control and monitoring of thermal and photovoltaic solar installations for applications in buildings and industry, including among other processes desalination and water treatment. Among the infrastructures available for demonstration activities, the center has a large-format solar installation of 80 flat panel modules (160 m2), a 9 kWp photovoltaic installation, a thermal storage system consisting of two 5000 l tanks and a system of 70 kW absorption cooling connected to the solar field. Different thermal and electrical loops interconnected to the system provide thermal energy to different applications in the building. To these, and on a larger scale, you can also add a 1 MW photovoltaic power plant that provides more than a quarter of the electricity consumed by the Universidad de Almería . Additionally, the center has a wide network of contacts with companies and professionals in the sector that collaborate in training and dissemination activities.
goals
The course's main objective is to provide its students with a set of knowledge and skills in calculation tools that allow them to make basic designs and dimensions of solar thermal and photovoltaic installations for applications in their usual work environment. In order to obtain this general objective, the following particular objectives will be addressed:
Contribute to the course attendees the necessary foundations for understanding and modeling in solar thermal and photovoltaic systems

Understand the apparent movement of the sun in relation to its use as an energy source in solar collection devices

Establish and exploit the methods of obtaining available radiation values for the purposes of facility design

Know the structure and fundamentals of operation of flat solar collectors for low temperature applications

Know the structure and fundamentals of operation of the concentrating solar collectors for medium and high temperature applications

Identify and know the operation of the elements that constitute a complete solar installation for low temperature installations (collectors, heat exchangers, storage system, interconnecting devices and thermal distribution)

Know the structure and fundamentals of operation of photovoltaic solar modules

Identify and know the operation of the elements that constitute a photovoltaic solar installation (generators, storage system, interconnection devices and electrical adaptation)

Achieve the ability to use computer tools to address basic design of solar installations with specific applications (SAM, F-chart, TRNSYS, PVWatts)

Contents
Modules
Module 1: Evaluation of Solar Resources
Energy nature and components of solar radiation

Apparent movement of the sun: applications to the design of solar installations

Estimation of available radiation values

Sources and management of solar radiation data for facilities projects

Other climatic data with application to the modeling and design of solar installations

Module 2: Solar Thermal Energy
Fundamentals of low temperature solar thermal conversion. The flat collector


Fundamentals of medium and high temperature thermosolar conversion. Solar concentration systems

Elements and systems of thermal use of solar radiation (thermal storage tanks, conduits and control elements, exchangers and other own elements). Standardization and testing in solar thermal energy

Design and optimization of solar thermal installations. Control and modeling of solar thermal installations. Characterization of heat demands aimed at solar integration. Dynamic methods of sizing solar thermal installations. Functional, economic and environmental optimization of thermal installations

Module 3: Photovoltaic Solar Energy
Fundamentals of photovoltaic conversion: semiconductors and pn junction. Characterization and operation of solar cells. Manufacturing. New photovoltaic materials

Elements and components in photovoltaic systems. Photovoltaic modules and arrays. Power conversion systems Electrical storage systems Functional and structural characterization of photovoltaic installations

Photovoltaic applications Autonomous facilities, power plants, agriculture and buildings. New photovoltaic applications

Design and optimization of photovoltaic installations. Characterization of electrical demands aimed at photovoltaic integration. Dynamic methods of dimensioning of autonomous and grid connected photovoltaic installations. Functional, economic and environmental optimization of photovoltaic systems

Module 4: Solar Applications Laboratory
Study of the available radiation components. Estimation of optimal inclination of solar collection systems

Study of solar radiation databases. Application to specific projects

Experimental calculation of the performance of a solar collector in the solar collector test bench. Instrumentation and measurement

Electrical characterization of photovoltaic modules

Analysis of operating parameters of a real photovoltaic installation

Methodology
The methodology to be applied includes both theoretical classes, which will occupy 40% of the teaching dedication and practical activities, which will account for 60% of the student's dedication and will be of 3 types: problem solving and application cases, use of computer tools and guided visits to facilities. Practical activities include student tests and assessments. The distribution of the classes and their format will be:
Master classes on theoretical content (40%, 32 hours). Using the treaties indicated in the bibliography as well as the UAL's own material, the corresponding classes of theory will be taught using the classical means (transparencies and explanations on blackboard)

Class of problems and calculations for application cases (25%, 20 hours). They will be carried out in the classroom, promoting both the autonomous work and the collaborative work of the students, based on relationships of problems and practical cases prepared ad hoc for the course, including the consideration of the location of facilities in different locations in Latin America.

Use of modeling and sizing tools (20%, 16 hours). They will be taught in a computer room of the UAL in which access to the specific software proposed in the course will be provided (SAM, TRNSYS, F-chart). A basic tutorial will be provided in each of them and an application case.

Program of guided technical visits to solar installations (10%, 8 hours). Two full days of the course will be devoted to visits to facilities guided by specialist technicians responsible for them.

Tests and evaluations (5%, 4 hours)

Professional Visits and Complementary Academic Activities
Visit 1: Facilities of the CIESOL center (solar installation, storage and distribution systems and refrigeration installation by absorption for climatic conditioning of the building)

Visit 2: Photovoltaic solar installation in the north parking lot of the Universidad de Almería .

Visit 3: Visit to a solar installation in a detached house executed by ACE Servicios Energéticos SL and presentation of its monitoring system

Visit 4: Visit to medium and high temperature solar installations in the Almería Solar Platform

Visit 5: Visit to a hybrid solar-biomass installation for greenhouse applications at the IFAPA center in La Mojonera (Almería)
Evaluation
The evaluation will correspond to the teaching methodology and will consist of the following tests and percentage: 1) Test of type test on theoretical contents: 40% of the grade, 2) Delivery of practical cases, files and developments of the application of computer tools: 50% and 3) Delivery of technical visit reports: 10%
Last updated Mar 2020
About the School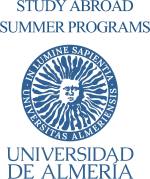 The University of Almería, Spain, organizes summer courses each July since 2013. They are designed by the most prestigious experts of the leading-edge fields of our University and are taught by Doctor ... Read More
The University of Almería, Spain, organizes summer courses each July since 2013. They are designed by the most prestigious experts of the leading-edge fields of our University and are taught by Doctors and Full Professors of proven expertise and experience in their respective areas of knowledge. All courses have an eminently practical focus and include visits to industries and companies of the field.
Read less