Professional Program Certificate in Sustainable and Inclusive Landscapes (Wageningen University & Research)
Home ›
Professional Program Certificate in Sustainable and Inclusive Landscapes (Wageningen University & Research)
Read more about this program on the school's website
Program Description
Enhance your transformative thinking and action to build sustainable integrated landscapes and contribute our world's SDGs.
We're facing a number of complex and interrelated problems such as rising food prices, economic downturn, climate change, and increased competition on the use of natural resources.
Integrated landscape approaches have the power to help us solve these problems. They offer new insights and opportunities for sustainable development but demand new skills and knowledge.
To achieve the Sustainable Development Goals (SDGs), diverse landscape stakeholders need to find common ground and learn to understand plural and complex landscape issues, processes, and perspectives.
Join this program to understand what changes and skills are needed to make these changes and what your role in this should be. Thinking from a spatial perspective, this program focuses on the multi-functionality and cross-sector nature of landscapes.
In this Professional Certificate Program you will learn about three major elements in landscape thinking:
Integrated Landscape Finance
Landscape Governance
Landscape Leadership
In doing so, you will learn that the application of landscape approaches to address complex developmental and environmental challenges requires a shift in mindset, perspective, and skillset.
The courses in this program have been developed to enhance your ability to think beyond the sector and in a more integrated and transformative manner. The courses will equip you with the skills and tools needed to transform your landscapes.
The Sustainable and Inclusive Landscapes program is developed and delivered by a network of globally active partners under the momentum and umbrella of the Global Landscapes Forum.
Job Outlook
Private sector companies are increasingly realizing the interconnectedness and dependency of their futures on the sustainability of their sourcing and production areas.
Concurrently, the demand for employees who can understand and assess necessary integration as well as design processes and strategies to secure sourcing and more sustainable business outlooks has increased.
Public research and development organizations are looking for employees who understand landscape approaches to address competing claims on natural resources, but also to secure sustainable sector transformation toward the achievement of the SDGs.
If you finish this program, you'll become part of the largest science-led platform on sustainable land use; you'll join a community of over 25,000 Global Landscape Forum participants.
International and multilateral organizations such as the World Bank, the Food and Agriculture Organisation of the United Nations (FAO) and the United Nations Environment Program are all engaging in landscape approaches in their global programs.
What You'll Learn
Understand how landscapes are vibrant and dynamic multi-functional spaces in which competing claims on resources exist alongside interdependencies among sectors, ambitions, and inhabitants.
Develop leadership skills to mobilize resources and motivate stakeholders to achieve SDG-focused sustainable change.
Gain critical insights and develop the skills to capitalize on investors motivation to invest and the need for innovative financing in landscapes.
The knowledge and skills to design and implement effective landscape governance.
Learn more about Professional Certificate Programs
Created by leading companies and top universities, Professional Certificate programs are a series of in-demand courses designed to develop the critical skills needed for today's top jobs.
Courses in this Program
Landscape Leadership: Catalyse Sustainable Development in Landscapes
Landscape Governance: Collaborating Across Sectors and Scales
Landscape Finance: Investing in Innovation for Sustainable Landscapes
Further Information
Average Length: 4 weeks per course
Effort: 2-3 hours per week, per course
Number Of Courses: 3 Courses in Program
Subject: Social Sciences, Environmental Studies, Humanities, Economics & Finance, Philosophy & Ethics
Institution: Wageningen University & Research
Languages: English
Video Transcripts: English
Price (USD): Originally $297 USD, now $267.30 USD for the entire program. You save $29.70 USD.
Last updated Sep 2019
About the School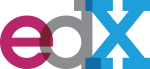 Founded by Harvard University and MIT in 2012, edX is an online learning destination and MOOC provider, offering high-quality courses from the world's best universities and institutions to learners ev ... Read More
Founded by Harvard University and MIT in 2012, edX is an online learning destination and MOOC provider, offering high-quality courses from the world's best universities and institutions to learners everywhere. With more than 90 global partners, we are proud to count the world's leading universities, nonprofits, and institutions as our members. EdX university members top the QS World University Rankings® with our founders receiving the top honors, and edX partner institutions ranking highly on the full list.
Read less