Professional Program Certificate in Sustainable Tourism (Wageningen University & Research)
Home ›
Tourism ›
Professional Program Certificate in Sustainable Tourism (Wageningen University & Research)
Read more about this program on the school's website
Program Description
Gain the skills and knowledge to drive sustainability in the tourism industry, the largest industry in the world!
Did you know the tourism industry is one of the largest industries worldwide? It faces many challenges, especially in taking on responsibilities to become more sustainable.
The societal importance of tourism has grown significantly in recent decades. According to the World Travel and Tourism Council, tourism represents over 9% of global Gross Domestic Product (GDP) and accounts for nearly 8% of global employment. But tourism is more than just a powerful economic force. It is also closely linked to major global changes in culture, politics, technology and the environment. It affects the quality of life and well-being of individuals and regions and plays an important role in the community, regional and urban development. Bringing sustainable tourism into practice benefits the whole community.
Join this program and learn about the developments in tourism and the interrelationships between tourism, the economy, society, and the environment. You will learn about the different types of sustainable tourism practices, like ecotourism.
Verified Track
This program offers significant additional value for learners in the verified track. You will work with real-life cases. These are cases developed in collaboration with practitioners working on inspiring developments in tourism today. By engaging in a case, you will implement diverse approaches, share insights amongst team-members and teachers, develop an international network and, most importantly, rethink a tourism development of your interest. Subscribe to this program now and help make tourism greener!
Job Outlook
It's one of the largest industries in the world!
There are just over 12 million people employed in the European Union in economic activities related to tourism and the demand is increasing.
While Travel & Tourism is one of the largest economic sectors, there is always a need for skilled game-changers.
The United Nations has designated 2017 as the International Year of Sustainable Tourism for Development. It marked the beginning of a visible awareness of making the industry greener.
What You'll Learn
Recognize and co-create future narratives that are useful for writing business cases and/or project proposals in your professional context.
Understand tourism as a social and environmental complex phenomenon.
Gain an overview of global tourism development.
Learn about the latest tourism developments across the world.
Become part of ongoing dialogues on developments for the future of tourism.
Learn more about Professional Certificate Programs
Created by leading companies and top universities, Professional Certificate programs are a series of in-demand courses designed to develop the critical skills needed for today's top jobs.
Courses in this Program
Sustainable Tourism: Society & Environmental Aspects
Sustainable Tourism: Rethinking the future
Further Information
Average Length: 5-6 weeks per course
Effort: 6-8 hours per week, per course
Number Of Courses: 2 Courses in Program
Subject: Social Sciences, Business & Management, Environmental Studies
Institution: Wageningen University & Research
Languages: English
Video Transcripts: English
Price (USD): Originally $98USD, now $88.20 USD for the entire program. You save $9.80 USD.
Last updated Sep 2019
About the School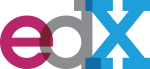 Founded by Harvard University and MIT in 2012, edX is an online learning destination and MOOC provider, offering high-quality courses from the world's best universities and institutions to learners ev ... Read More
Founded by Harvard University and MIT in 2012, edX is an online learning destination and MOOC provider, offering high-quality courses from the world's best universities and institutions to learners everywhere. With more than 90 global partners, we are proud to count the world's leading universities, nonprofits, and institutions as our members. EdX university members top the QS World University Rankings® with our founders receiving the top honors, and edX partner institutions ranking highly on the full list.
Read less